Aluminium Conservatories Southampton
At Commercial & Domestic Aluminium Ltd, we specialise in the design, manufacture, supply and installation of a wide range of aluminium conservatories in Southampton, Hampshire and surrounding areas.
Since we are an aluminium manufacturer with years of experience, you can be confident in the quality of our aluminium conservatories including our other products and services: from design and specification straight through to survey and installation. Our team of dedicated staff are with you every step of the way to ensure you receive the perfect conservatory addition to your home.
Why Choose Aluminium Conservatories?
Aluminium has been the architects dream for many years and with good reason. From traditional elegant homes to modern new buildings, aluminium's strength and lifetime performance make it the number one choice for home owners and building professionals.
When we build your conservatory we want you to benefit from it all year round. Aluminium is the perfect material of choice for any extension and conservatory.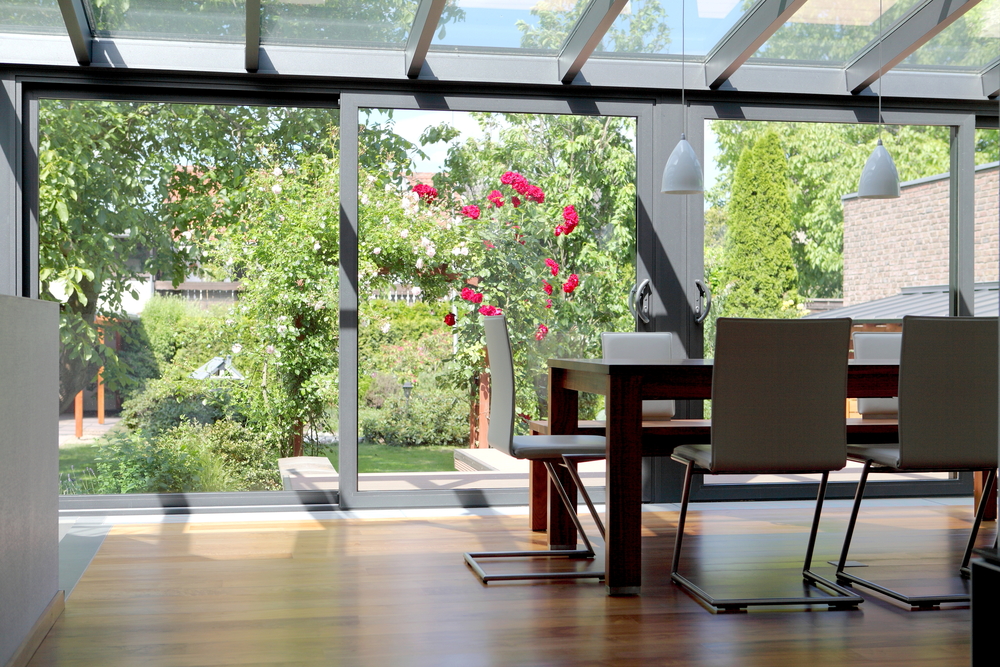 Sleek & Attractive Designs
Slim and light, our conservatories have an excellent strength to weight ratio. They are also low maintenance and exceed the British Standards for security and weather performance.
Durable, our aluminium conservatories can be enjoyed whatever the season or weather.
Environmentally Friendly
In fact, in many conservation areas, authorities now accept aluminium conservatories as an alternative to wood. Sustainable and recyclable properties make our aluminium conservatories very environmentally friendly.
Energy Efficient
At Commercial & Domestic Aluminium Ltd, we use Smart's Aluminium System, which in our opinion is the best available on the market for keeping the cold out and the heat in.
Aluminium products have high energy performance, helping you personally contribute to a greener and eco-friendly environment.
Aluminium Conservatory Colours
Our aluminium conservatories can be chosen in any colour of your choice. As fashionable as it is, a standard white colour finish is no longer the only option. This is just one of the many benefits you receive when choosing an aluminium conservatory.
When you choose our conservatories we provide you with an extensive colour choice. The RAL colour chart has virtually any colour you can think of.
Aluminium Benefits
There are many benefits to having a new aluminium conservatory installed. Aluminium is a fully recyclable material, making it far better for the environment.
Aluminium conservatory frames are up to 60% stronger than UPVC or timber frameworks, which means they are much more structurally sound. In addition, their strength allows your aluminium conservatory to withstand high wind levels even in more exposed areas.
Virtually maintenance free, aluminium conservatories never need painting or varnishing as they are available in practically any colour you can think of that won't fade or discolour.
Our aluminium windows are excellent for keeping drafts and cold spots out of your property as well as being completely leak proof and highly secure.
Styles & Finishes | Aluminum Conservatories Southampton
Every home is different which is why we cater for a range of tastes and property types.
We offer a wide range of styles and finishes. From traditional designs to contemporary builds, you are certain to find a complimentary match for your property.
All our aluminium conservatory styles are designed to bring out the best of your home. A conservatory should enhance your property, seamlessly blending into existing brickwork.
Here at Commercial & Domestic Aluminium Ltd, a conservatory isn't just a mere afterthought, it is a valuable future investment. Our experienced and knowledgeable staff will work closely with you so that together we can achieve the perfect conservatory for your lifestyle and home.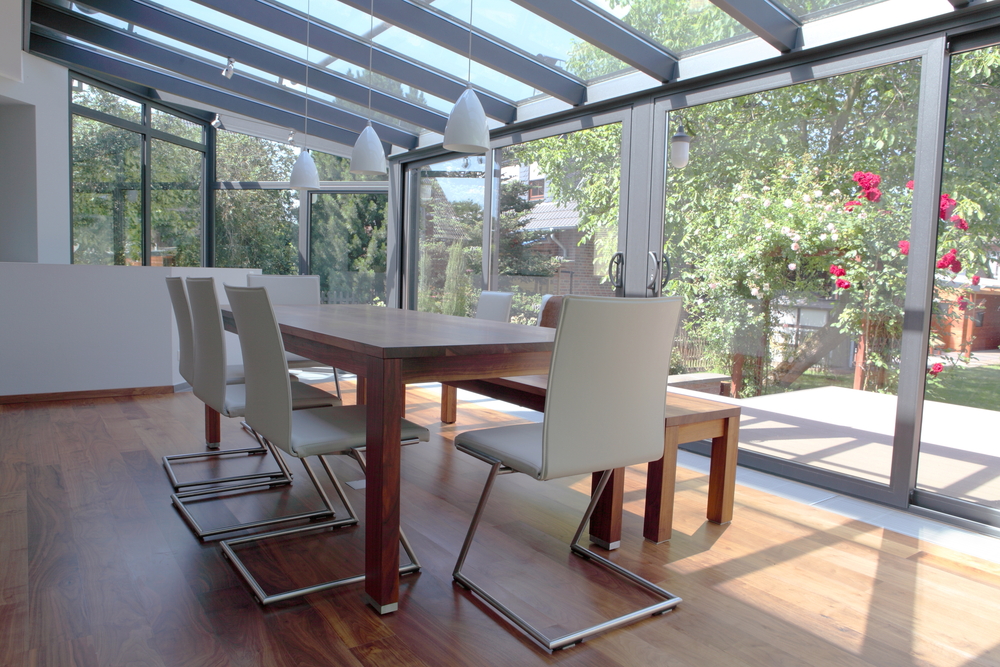 Classic Aluminium Conservatories
Our classic aluminium conservatories work great with traditional style homes. These stately styles offer a timeless and elegant design. Whether you want a compact and intimate space or something on a grander scale, our classic aluminium conservatories will be a perfect addition to your patio.
Here are just some of the classic conservatory styles we offer:
Victorian Aluminium Conservatories
Edwardian Aluminium Conservatories
Gable Aluminium Conservatories
Modern Aluminium Conservatories
For those of you looking for something more bold and contemporary, we offer the lean-to conservatory style and bespoke conservatory designs such as the P-Shape.
To achieve that contemporary feel, why not combine your aluminium conservatory with one of our aluminium bi-folding doors?
Our modern aluminium conservatories can be simple and understated or big and bold. Whatever your build preferences, our fresh conservatory styles are versatile options that require little maintenance. They will bring the outside in, opening up your living space.
Lean-To Aluminium Conservatories
P-Shape Aluminium Conservatories
Planning Permission
Under the new regulation in effect from 2008, conservatories are not subject to needing planning permission if they comply to the following:
No extension to be higher than the highest part of the roof.
Maximum height of a single-storey rear extension of four metres.
Maximum eaves and ridge height of extension no higher than existing house.
No more than half the area of land around the original house to be covered by additions or other buildings.
Contact Us
For more information on our products and prices please contact us on: 02380 224900
Email: sales@cdaluminium.co.uk