Aluminium Patio Doors, Romsey
As part of our incredible aluminium doors range, we offer aluminium patio doors for all of our customers in Romsey. Our aluminium patio doors are designed and manufactured to look great and perform exceptionally for your home.
Get in touch with our team today to find out more about our range of patio doors.

Contemporary Design
If you are looking to make a statement for your home in Romsey, our aluminium sliding patio doors are the perfect solution for you. With ultra-slim sightlines and large glazed panes, our patio doors will provide a 21st-century upgrade for any home in Romsey.
Due to their super sleek aluminium door frames, your home will have less restricted views. This means you will be able to effortlessly enjoy viewing the exterior of your home. Moreover, natural light will seamlessly flood into your home to create a bigger and brighter living area for your friends and family to enjoy.
Enhance the look of your home with aluminium patio doors from CDA. The size and style of your new sliding doors can be customised to match the exact specifications of your home. Speak with our team to discuss what option would be best for you and your property.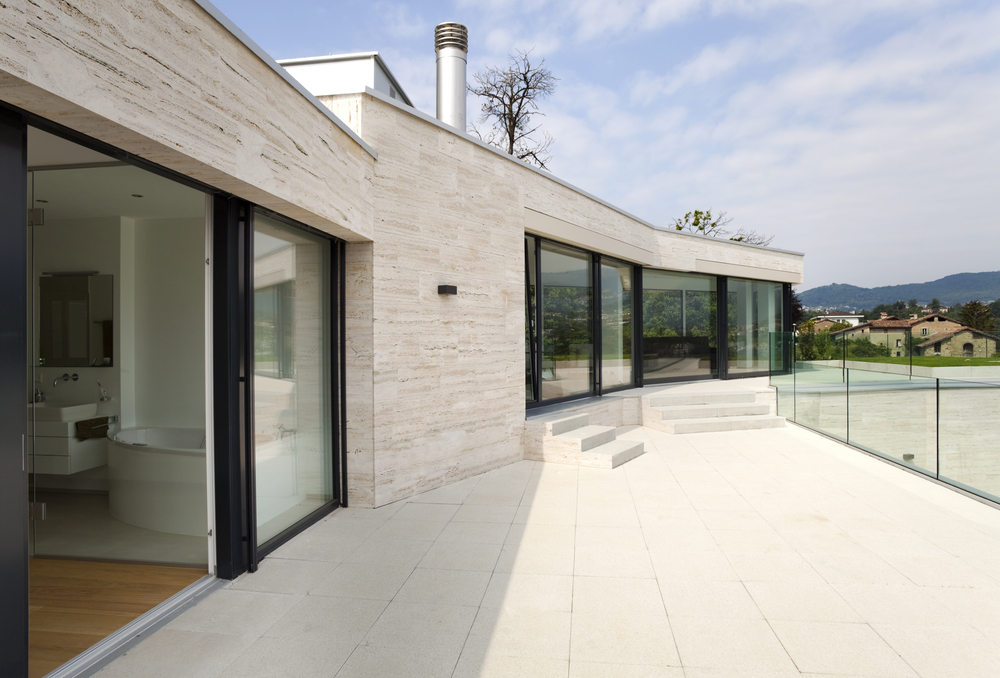 Versatile
Whether you are living in a contemporary or more traditional, period styled property, our range of aluminium patio doors are versatile enough to suit a variety of styled homes. Their ultraslim sightlines allow them to fit seamlessly in with a variety of brickwork and you can choose from a whole range of RAL colours to make sure they match the design of your home.
We provide our customers in Romsey with the option to choose from an extensive colour palette. Our selection also includes a series of textured colours to deliver a truly bespoke and unique aesthetic for your new patio doors.
You should never be short of options when choosing new sliding patio doors for your home in Romsey.
View our aluminium colour guide below:
---
Thermal Efficiency
Not only do our aluminium patio doors look great but they also provide your home with modern performance values.
You should not have to experience cold draughts during the harsh winter months, and you should not have to worry about the prospect of heat easily escaping your home. With our double glazed patio door range, you will begin to notice a considerable difference in the warmth and thermal performance of your home.
Each door is fitted with strong thermally broken aluminium sections to ensure that heat is retained well in your home. As a result, you will become less reliant on your homes central heating for you to feel warm and comfortable. Helping you do reduce your heating bills over time, whilst contributing to a greener environment.
Secure the warmth and comfort of your home in Romsey this year with incredible sliding patio doors from CDA.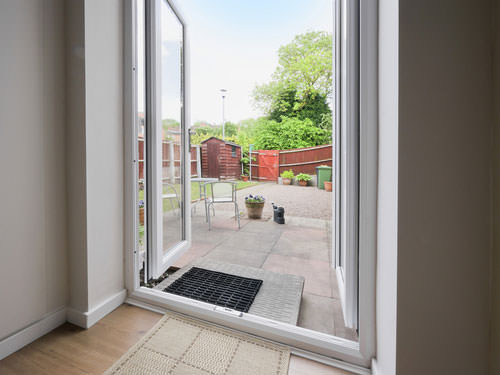 Security First
At CDA, we make it our number one priority to deliver double glazing products that protect the safety of our customers' homes. That is why each of our patio doors is fitted with the latest security features to give you peace of mind once your installation is complete.
Each door comes with a high-security locking system as standard, and you can also choose from additional upgrades. Our locks are coupled with our robust aluminium door profile to provide your home with an exceptional level of security that makes them practically impossible to break into. Even to the most modern of burglary techniques.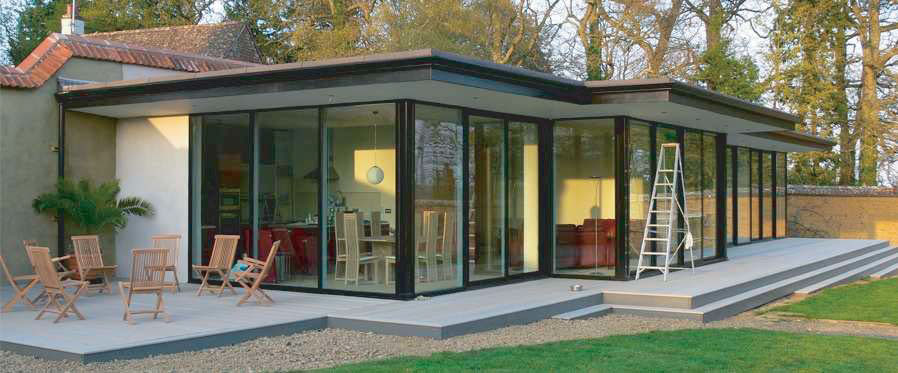 Customer Care
We have committed to delivering first-class customer service to each of our customers. From the moment you meet us, and through to our excellent aftersales service, we will be on hand to guide you through your patio door installation.
If at any point you have any questions or queries please feel free to let a member of our team know. We will do our utmost to provide you with all the information you require. This way, you can rest easy knowing you are in the safe hands of a team of professionals, and we can do everything It takes to provide you with a seamless door installation.
Aluminium Patio Door Prices, Romsey
To find out more about our sliding patio door range, please get in touch with a member of our team on 02380 224900. You can also use our online contact form and we will get in touch with you to answer your query shortly.
Alternatively, if you know the aluminium patio doors you are looking for you can use our online quoting engine for a free and instant online quote. You can design the size and style of a door of your choice and will hold no obligation for your quote either.
We look forward to hearing from you soon.