Aluminium Doors Southampton | Commercial and Domestic Aluminium Ltd
If you are looking for strong, secure and long-lasting doors then our aluminium doors will be the perfect fit. Providing high security, our aluminium doors in Southampton, Ringwood, Romsey, Winchester, Hampshire and throughout the UK are virtually indestructible whilst maintaining a slim profile and an attractive look.
We offer a wide variety of aluminium doors including bi-folding doors, patio doors and French doors.
Our door collection features beautiful glass designs and a choice of stylish finishes. When you choose our aluminium doors you benefit from superb quality.
Our aluminium bi-fold doors are perfect for large openings whilst our patio and French doors look great both inside and outside of your property. Our aluminium doors are available to commercial properties across Hampshire and the UK.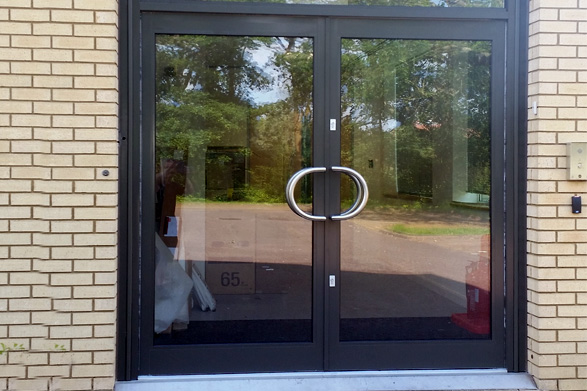 View Our Aluminium Doors Brochure
Slim & Versatile Door Profile
Aluminium doors are as beautiful as they are functional. Our aluminium doors give you slim sight-lines which means less frame and more glass.
Transform the appearance of your home with our modern aluminium doors. Your property will benefit from a stylish and seamless entrance.
All our doors are designed for open out or open in use. Choose from single or double doors with internal and external beading available.
Aluminium Door Colours & Finishes
Our doors can be coloured in any of the 200 different RAL colours we have on offer. We even provide dual colour options so you can have different colours inside and out.
Additionally, we offer a range of textured profile finished to give your door a grain effect that will hide any wear and tear for longer – perfect for commercial properties that may see a lot of usage with the doors.
View our aluminium profile colour guide;
Durable Aluminium Doors
Highly resistant to corrosion, our aluminium doors are extremely durable. Built to last, the lifespan of an aluminium door can be measured in decades rather than years.
Aluminium is extremely hard to break and is resistant to impact and temperature changes which can cause warping. This is why our aluminium doors are the perfect choice for homes which require regular wheelchair access.
Our aluminium doors are designed to last, no matter which style you decide to use for you double glazing project.
High Security Aluminium Doors in Southampton
The doors to your property that we manufacture and install in Southampton should provide lasting security, keeping your home and loved ones safe.
Here at Commercial & Domestic Aluminium Ltd, we are consummate professionals when it comes to keeping your property safe. Our aluminium doors are extremely secure, with a choice of high security locking systems.
Environmentally Friendly Entrances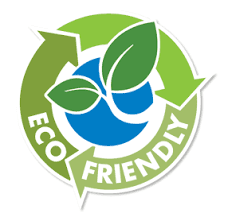 Our aluminium doors are available with a polyamide thermal barrier for high thermal efficiency, making them the perfect entrance choice.
Sustainable and endlessly recyclable, our eco-friendly doors allow you to contribute towards a greener environment, as well as saving money on those monthly bills.
CDA Ltd – Contact Us
For more information on our beautiful aluminium doors, please call us on: 02380 224900. You can also contact us via our online enquiry form.
Aluminium Door Prices
We provide homeowners and commercial customers with free aluminium door prices. By using our online quoting tool, we can calculate the estimated cost for your bespoke aluminium bi-fold door. Just simply enter your measurements, pick your colours and style and we will do the rest for you.
For all other door price enquiries, please contact us.