Aluminium Patio Doors Southampton
A beautiful alternative to our other aluminium doors in Southampton, our aluminium patio doors are designed to be both stylish and secure. Competitively priced, our aluminium patio doors are made to measure and are manufactured to your exact requirements.

View Our Aluminium Patio Doors Brochure
Sleek & Stylish Aluminium Patio Doors
Our aluminium patio doors will make a stunning addition to your property. These doors are designed to maximise natural light and will open up your home, creating an illusion of greater space.
They are built with large sliding doors which can be customised to the size of your home.
A Greater View
Aluminium patio doors will give you a room with a view, transforming the appearance of your home or business. Their slim profile enables a larger glass area which is able to capture generous amounts of light.
Add eye-catching impact to your home with our aluminium patio doors. Our doors offer stunning glass areas and clean contemporary lines. Our exceptional design will work in harmony with the character of any home.
Versatile
Our sleek and stylish aluminium patio doors are ideal for both traditional and modern properties. Their slim sight-lines allows them to blend in seamlessly with existing brickwork and our wide range of RAL colours means you can find an exact match.
Aluminium Patio Door Colour Guide
We offer a beautiful and unique selection of aluminium profile colours for your patio doors. With an extensive range of RAL colours on offer, we can also provide you with a series of textured colours to create a more unique entrance.
Energy Saving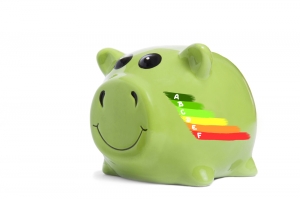 Energy efficient, our aluminium patio doors will help you save valuable energy and money on those monthly bills.
You can expect an outstanding performance. Our aluminium patio doors are stringently tested to high standards to ensure reliability and efficiency.
Our strong and thermally broken aluminium sections allow for a smooth sliding transition without reducing thermal efficiency or weather resistance.
Secure Patio Doors
All our aluminium patio doors come with a high security locking system as standard, with additional upgrades available. Our durable locks are combined with a strong aluminium profile so you receive an enhanced level of security.
Aluminium Patio Door Prices – Contact Us
For more information on our attractive patio doors, please contact us on: 02380 224900.
One of our representatives will be able to provide you with a patio door price for your residential or commercial project and book you in for an appointment.