Aluminium Bi-Fold Doors, Ringwood
Commercial and Domestic Aluminium offers beautiful, high performance bi-fold doors to properties in Hampshire. Highly energy efficient and secure, these doors provide effortless access to the outdoors. Whether you want to incorporate your garden into your home or provide the ultimate location for social occasions. CDA's bifolding doors are the perfect upgrade for your home.
We work alongside two strong market leaders, SMART and Comar, who fabricate all of our bifold door profiles. These designs guarantee you a unique, bespoke addition to your home in over 200 colour and finish options. The concertina folding function and slimline design maximises your space, whether opened to the world or closed to the elements.
Contact us today to find the perfect bi-fold doors for your home, at a competitive price.
---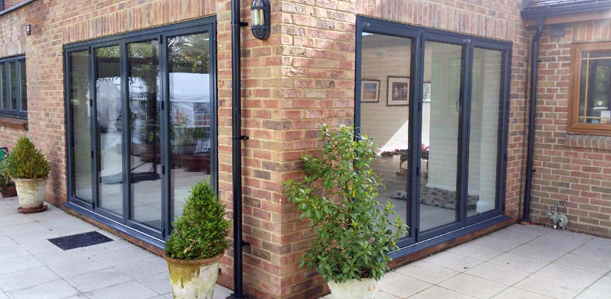 Beautiful Bi-Fold Doors in Ringwood
Bi-folding doors are the perfect way to open up your home to the great outdoors. Keeping the elements out, or offering ease of access to your outside space.
The aluminium profile of our slimline bi-fold doors allows natural light to fill your home. Creating a glass wall offers unobstructed views, framing your garden from within your home or displaying your living space from outside. Relax in style behind your bifolding doors.
Our doors can also be installed inside the home. Separate areas of your property whenever and wherever you need to. The compact slimline panels maximise your space, offering a focal point for your property or folding away into inches.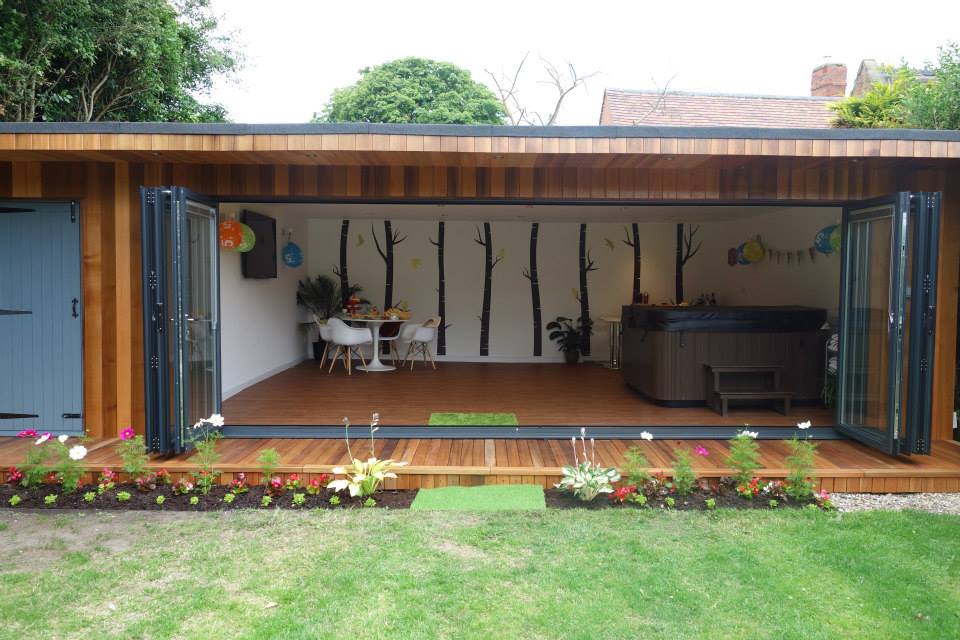 Aluminium Bi-Fold Doors
Folding doors that flow effortlessly into the style of your property to a stylish and unique focal point that draws the eye.
Slimline bifold doors enhance the appearance of your home. If you crave natural light in your home, long-lasting aluminium folding doors are the perfect way to do so. All of our aluminium bi-folding doors can be completely tailored to your needs, whatever your space.
We can produce our aluminium frames in a variety of sizes, panels, finishes and colours. Where uPVC designs can limit your vision with colour and finish options, aluminium frames are entirely tailorable to your design needs. CDA also offers a variety of hardware, accessory and handle options.
The unique design of our folding doors integrates a bespoke movable glass wall into your home.
Aluminium Bi-Folding Door Colour Guide
Secure Your Home With Aluminium Bi-Fold Doors
With any new door comes the concern of properly securing your property. You don't need to compromise with our aluminium bifolding doors.
High security locking mechanisms are fitted onto all of our slimline bi-folding doors. These multi-point locking systems are rigorously tested. We can completely tailor your doors and security functions to your requirements. CDA ensure the most high-performance folding doors combined with the most high-performance security features.
Combined with the secure nature of aluminium, we can guarantee the best protection, strength and durability for your home.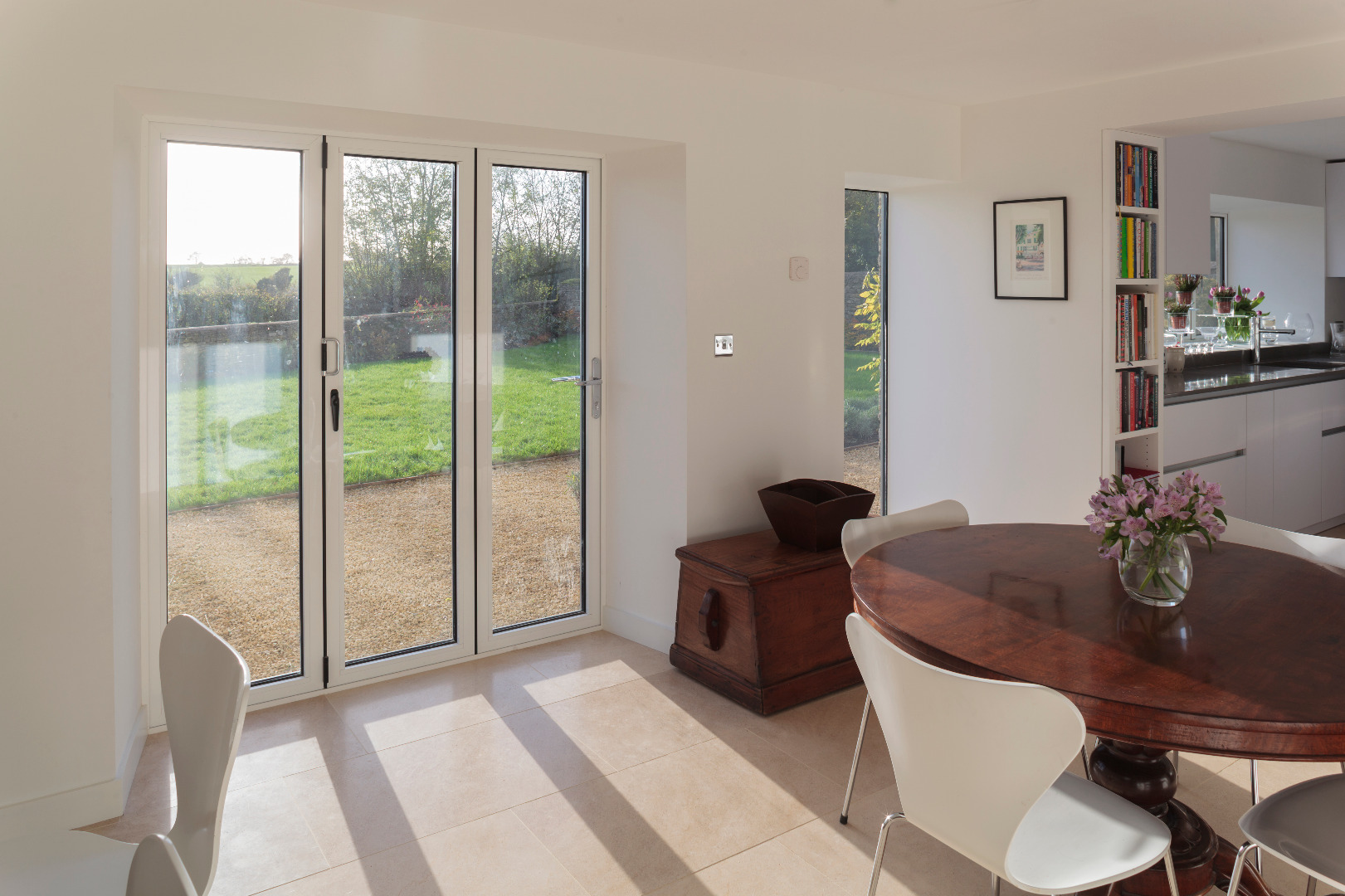 Bespoke Bi-Folding Doors Local to You
Every home is unique, and that's why we tailor our bifolding doors to suit the style of your home. However many panels you need, whatever colour or finish you desire, we aim to create the perfect vision of your property. A minimum of 2 panels to a maximum of 7 that can open whichever direction you desire.
Our Folding doors also come with a low threshold option. For uninterrupted, mobility friendly access in line with the disability and equalities act legislation.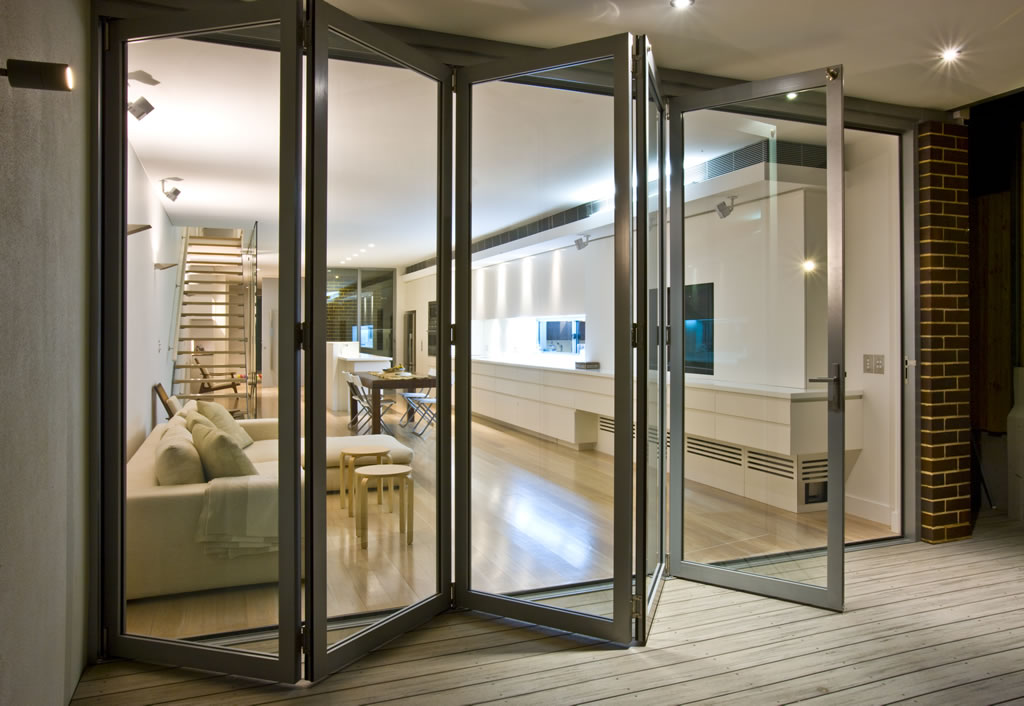 Thermally Efficient Bi-Fold Doors
The British weather is unpredictable, and your access to outside needs not only security protection but also environment protection.
Our aluminium folding doors come with double glazing, for premium insulation to keep out the wind and rain while still offering unobstructed views. Not only extremely durable, but our slimline bi-folding doors also help to decrease your energy requirements. Double glazed folding doors are a brilliantly cost-efficient addition to your property.
Get the Perfect Finish for Your Home with Bi-Fold Doors
We pride ourselves on providing a premium product to local properties. Our slimline aluminium bifold doors are incredibly durable, with over 200 colours and finishes. Our aluminium frames are weatherproof and don't fade over time. Aluminium bi-fold doors add value to your home. We provide an easy installation by our professional team that is entirely tamperproof.
Our high-quality hardware offers the best option when looking to incorporate your outdoor space into your property.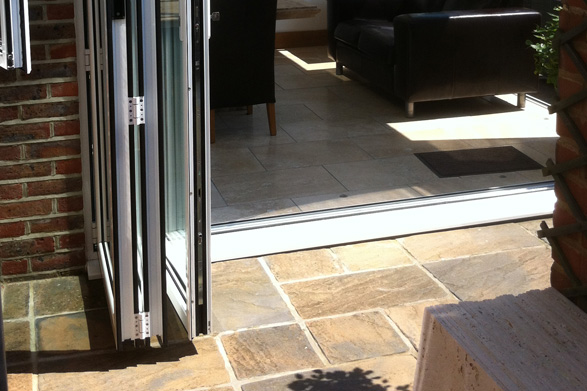 Aluminium Folding Door Prices in Ringwood
Our online cost calculator is an easy way to get a fast, no-obligation quote on your doors with our bi-fold doors cost calculator for your Ringwood property. All we need are your specifications and requirements, and you can see your vision begin to come to life.
Alternatively, you can contact us online or call us on 02380 224900 with any questions. Our specialists are always on hand and will be happy to help you with any quotes or queries.
Find the space you desire in your home today with aluminium bi-fold doors by CDA, and create the home of your dreams.