Aluminium Bi-Folding Doors, Romsey
Here at Commercial & Domestic Aluminium, we supply modern and high performing bi-fold doors, perfect for any Romsey property. The ultra-slim doors will add contemporary flair to any home while providing you with an array of exceptional performance benefits. You can enjoy your new aluminium bi-folding doors knowing they offer the best security, durability and design.
Manufactured by industry-leading brands SMART & Comar, we can guarantee all of our Hampshire customers that they will receive the highest quality of bi-folding doors. Using premium grade aluminium and modern technologies, your replacement doors are built to be durable and robust, giving you several years of service. Depending on what you're after, our aluminium bi-folds can be tailored to suit your style.
If you'd like to learn more about our double glazing in Romsey, then get in touch with CDA today.
---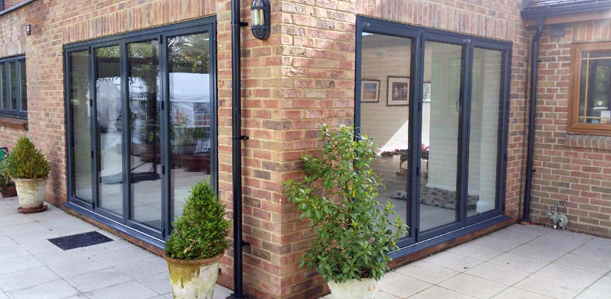 Modern Bi-Fold Doors in Romsey
By investing in aluminium bi-fold doors, you can effortlessly blend the exterior of your Romsey surroundings with the interiors of your home. The doors operate on a single track, allowing you to open up the doors neatly. They are ideal for larger openings and can also be used as a way of separating rooms or even replacing an entire wall.
The ultra-slim sightlines of the aluminium profile allow the doors to look sleek in their appearance., giving you uninterrupted views of your Romsey surroundings. The large double glazing panels allow natural light to flood a room, creating a bright and airy space throughout the year. Perfect for any style of new or period property, the aluminium bi-fold doors we offer will add contemporary flair; instantly transforming your home.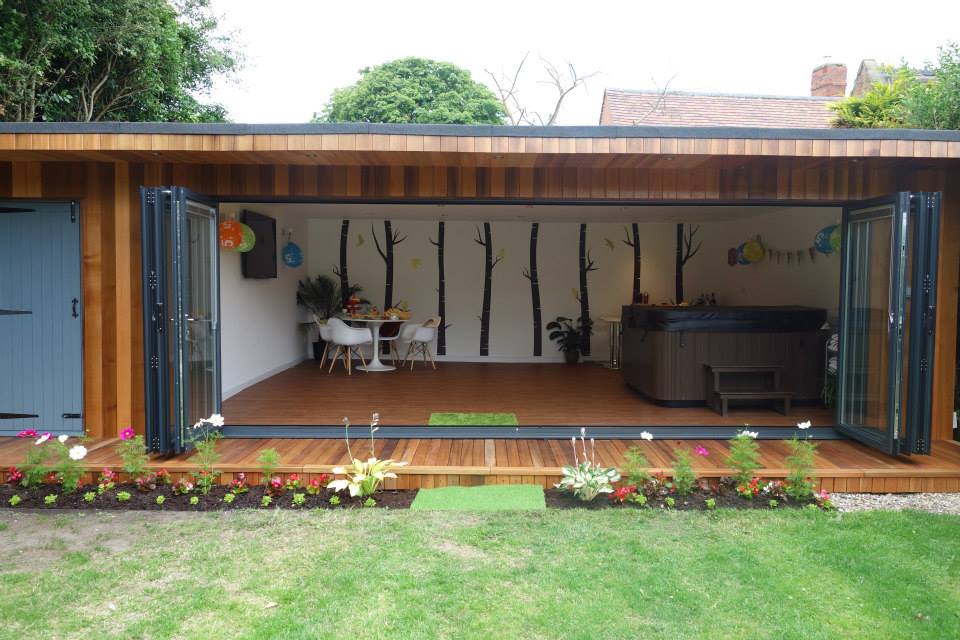 Aluminium Bi-Fold Doors
The ultra-slim bi-folding doors will instantly help give your home a modern and stylish appearance. Fully customisable, the replacement doors can be custom designed to suit your preferred style. Adjust the colour, finish, sizing and number of leafs to perfectly suit your home. Our bi-fold doors are designed with you in mind, so you can be sure to find a design that is as bold or as subtle as you wish.
The modern folding doors come in a range of standard options as well as over 200 RAL options. This gives you complete freedom in how your aluminium bi-fold doors look. The doors can be designed to match the existing style of your Romsey property, with different hardware options available to complete the look.
Aluminium Bi-Fold Door Colour Guide
Durable Aluminium Bi-Fold Doors
When it comes to the security of your home, you want to be sure that you're investing in bi-fold doors that will offer superior safety and security. This is why our replacement doors have been designed and manufactured using premium-grade aluminium to guarantee the best standard of security.
Combined with state-of-the-art locking systems, you can sleep comfortably at night knowing that your doors will keep you and the contents of your Romsey property safe. Even the most dedicated of intruders will not be able to pass through the robust frames of the aluminium bi-folding doors.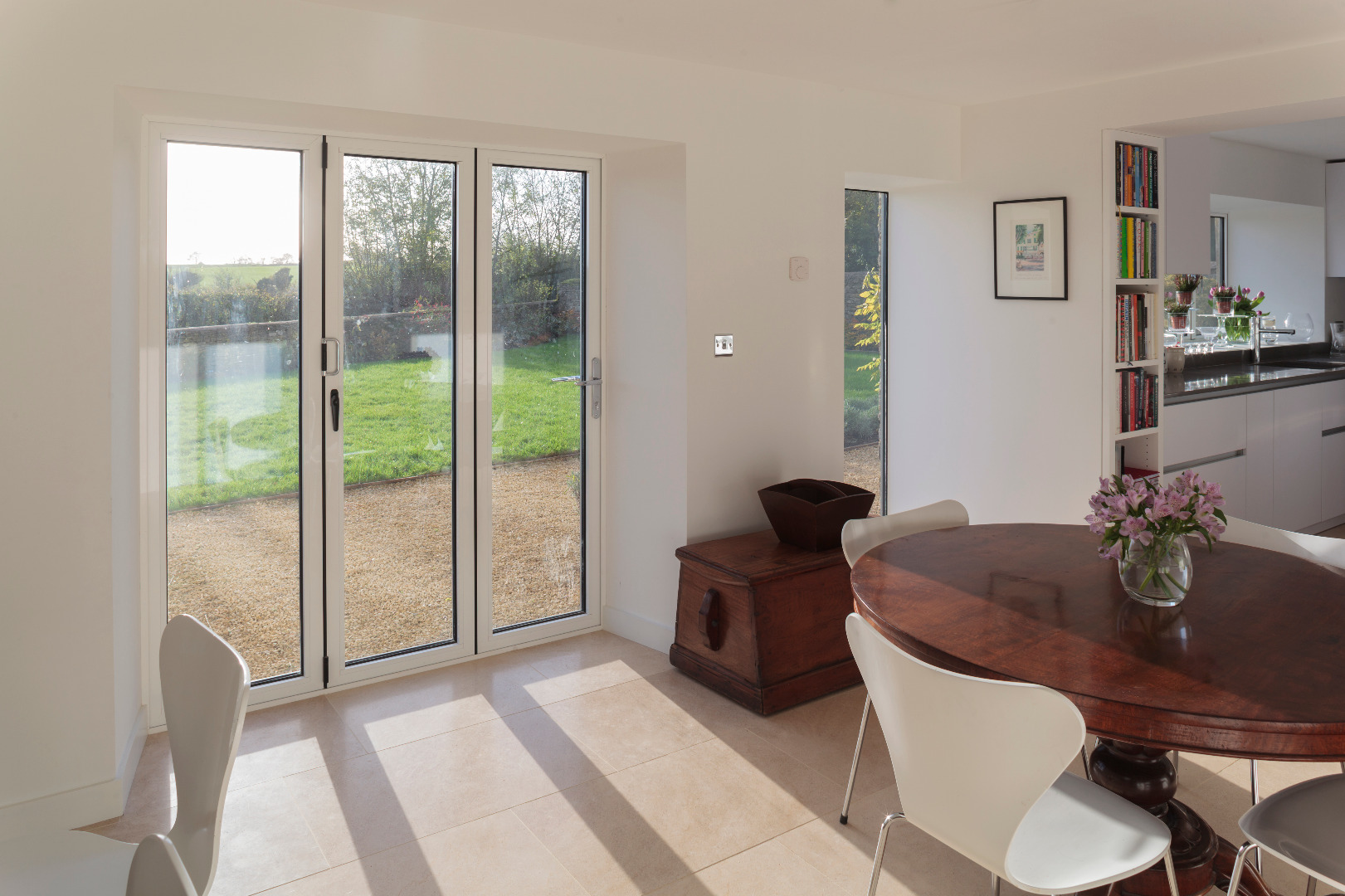 Versatile Aluminium Folding Doors
Whether you live in a period, new build, traditional or modern property, our bi-fold doors can be designed to suit and match the existing style. We have an expert team at CDA that will work with you to ensure that your bi-fold door dreams become a reality.
The slimline folding doors can be tailored to suit a range of sizes, with a number of different panels. You can opt for a minimum of 2 panels, or have up to 7 panels for a wider opening. You also have the option to choose whether the doors open internally or externally, and how many of the panels are static. To make our aluminium doors accessible for all, we offer low threshold options, making it the perfect mobility friendly solution.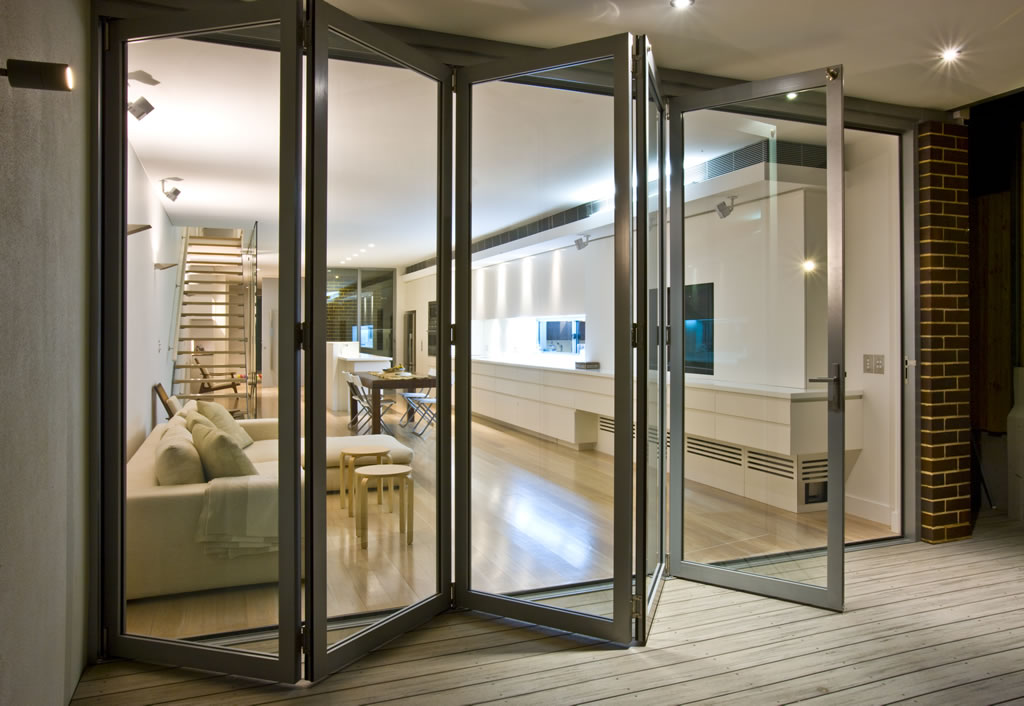 Thermally Efficient Aluminium Bi-Folding Doors
During the colder months, you want to know that you still enjoy the comfort of your own home without the worry of cold draughts getting into your Romsey home. Stringently tested and manufactured with modern materials; you can be sure that bi-fold doors from CDA will keep your property well insulated throughout the year.
The improved energy efficiency will help to keep your home warmer for longer. As a result, you will see a reduction in the amount of energy you consume, which, in turn, will help to reduce the cost of your future energy bills. You'll be saving money, making our aluminium bi-fold doors the ideal cost-effective product.
Reliable Bi-Fold Doors
As your local double glazing company in Romsey, you are guaranteed to receive the best quality bi-folding doors for your home. We pride ourselves on our traditional values and personal service, ensuring that every customer receives a set of aluminium doors they can be proud of and enjoy for many years.
We have a highly trained team of bi-fold doors specialists that will work closely with during your next home improvement project. They have the expertise and skills to help you design and promptly install your new set of replacement doors without disrupting your daily schedule.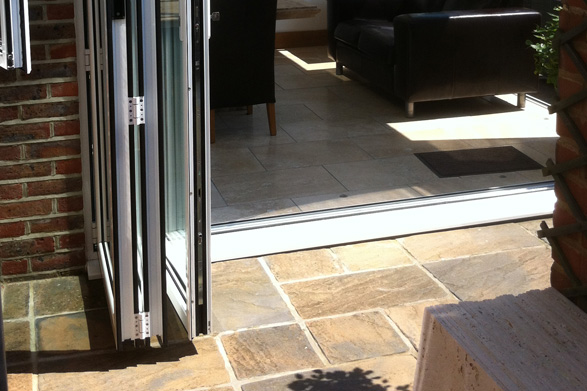 Aluminium Bi-Fold Door Prices, Romsey
If you'd like to instantly transform your Romsey home with our stunning aluminium bi-fold doors, then get in touch with the CDA team today. All of our bi-folding doors are competitively priced to suit a range of budgets.
Our online quoting calculator can give you a free and personalised bi-fold doors quote. Simply enter in your replacement doors specifications and instantly receive your free quote.
Alternatively, you can call us on 02380 224 900 or send us a message via our online contact form. A member of our team will be on hand to answer any questions you may have and help you with your aluminium bi-fold doors project in Romsey.