Commercial Doors Eastleigh
We supply and install high quality, high performance commercial doors for businesses throughout Eastleigh and the surrounding areas. No matter what the style needs of your commercial property, we've got a commercial door to suit your Eastleigh business' needs. From sliding commercial doors, bifold commercial doors and commercial front doors, there's a style to suit any business.
And once you've chosen a style to suit your shopfront, you'll be able to fully customise the design to perfectly suit your brand and your property. From the colour and finish, to the double glazing style, we'll work closely with you to understand your design needs and provide a perfectly bespoke solution for your new commercial doors.
Here at CDA, we're not just focussed on the aesthetics, though they are very important. We also ensure that every commercial door that we install is going to perform fantastically for our Eastleigh customers. Commercial doors have different needs to domestic doors, as they see far higher traffic, and need to be able to stand up to a heavier workload, and offer increased security. We make sure that all of our Eastleigh installations are bringing you both style and function in spades, because we know that that's what you need, and what you deserve.
If you'd like to find out more about our range of high performance aluminium commercial doors, get in touch with our friendly, expert team today!

Aluminium Commercial Doors in Eastleigh
Our range of commercial doors are constructed using precision engineered aluminium, because it's one of the most versatile and high performance construction materials on the market today, and our Eastleigh customers deserve the best there is.
Aluminium is as strong as steel, but a lot more lightweight and flexible, which allows it to be used as an incredible versatile material for all kinds of doors, whilst still providing any structure with exceptional strength.
On top of the seriously durable aluminium frames, we also use thick double glazing, which is well know for its strength and security. Aluminium frames allow you to really make the most of all the glazing you can get by facilitating ultra slim sightlines for maximum glazing area.
Whether your Eastleigh property would most benefit from automatic doors, manual doors or even hinged commercial doors, we can create the perfect solution from premium materials to ensure your new commercial doors can stand up to your business needs.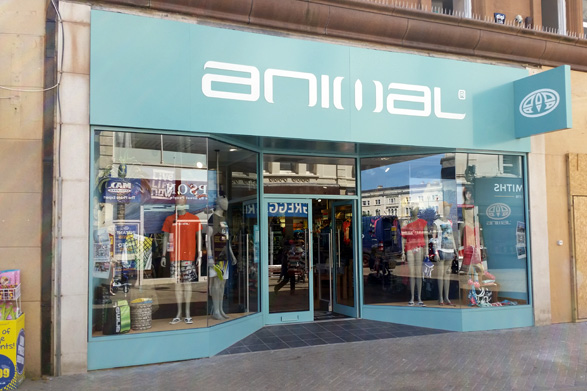 Environmentally Friendly Commercial Doors in Eastleigh
Environmental impact is a growing concern in just about every industry at the moment, and it's not hard to see why. Fortunately, our range of aluminium commercial doors are about as eco-friendly as doors get, so you'll be helping out the planet when you choose CDA for your new commercial doors!
Aluminium is the gold standard for environmentally friendly construction materials. It's lightweight but ultra strong, highly abundant, and infinitely recyclable. Not to mention, it offers incredible longevity – in fact, more than 75% of the aluminium produced in the last 100 years is still in use today. How's that for durability?
Even better of course, our double glazing also offers a boost to the thermal efficiency of any build, so you'll be getting twice the eco-friendly points!
Thanks to the inert argon layer between the two panes of glass, double glazing offers poor heat conductivity, so it's hard for heat to get out, or cold to get in, meaning your property will better be able to maintain a comfortable and consistent temperature. That's an absolute essential when doors are constantly being opened by customers!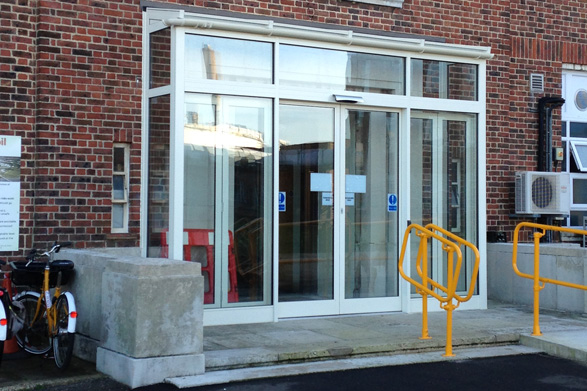 Industry Leading Commercial Doors in Southampton
We partner with industry leading manufacturers SMART and Comar, to bring their incredible commercial door designs to our Eastleigh customers. You deserve the very best for your commercial property, and that's what we'll always strive to provide.
We're passionate about putting our Eastleigh customers at the heart of everything we do, so you can rest easy knowing that we'll put you and your needs first every step of the way. Our friendly and expert team are always on hand to answer any questions you may have at any point in your installation journey, whether you're getting your first quote, or your installation's been completed. We want to make sure you're fully informed, and will do everything we can to make sure that you are.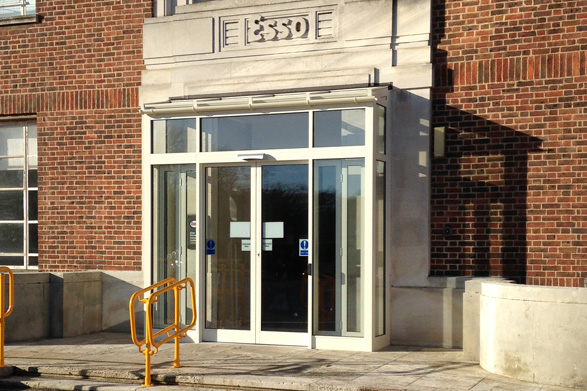 Commercial Doors Prices Eastleigh
If you're ready to get your commercial property looking better and working harder for you, then head on over to our online quoting engine to get a free, bespoke quote now.
Alternatively, get in touch with our friendly team to find out more about our products and services, and what we could do for your Eastleigh property.
---
Commercial Doors Brochure
---
Start Your Quote