Commercial Doors Ringwood
Working with some of the biggest names in the UK, CDA has a commercial reputation for providing high-profile clients such as The Co-Operative, FIAT, NISSAN, Subway and One Stop with the quality commercial doors that they deserve.
We remain dedicated to providing top quality double-glazed and aluminium commercial doors specifically to the Ringwood area.
Double-glazed doors are essential to any commercial property as doors are often being opened and closed by customers, consequently causing the temperature of the building to fluctuate frequently. Double glazing means that a consistent temperature can be maintained, as poor heat conductivity means that it is hard for the cold to get in and allows unwanted heat to escape.
At CDA, we have a commercial door to suit any business. Whether you are a small business or a commercial industry powerhouse in Ringwood looking for one or five doors, we can accommodate you and your requests. From sliding commercial, bifold to the standard commercial doors, there's a style to suit any business. Once you settled on your preferred design, the process is simple. You will be able to fully customise the design to suit your brand and property – up until the intricate details of colour, finish, and overall look.
To discover more about our range of commercial doors, please get in touch with us and our friendly team of experts will be able to assist you!

Aluminium Commercial Doors in Ringwood
We believe that our Ringwood clients/customers deserve the best quality, which is why we ensure that our commercial doors are of the upmost quality.
With aluminium being one of the more versatile and high-performance construction materials, our range of commercial doors are constructed using precision engineered aluminium. Strong as anything, lightweight and flexible, aluminium can be used for all kinds of doors whilst, still providing strength and resilience that you can rely on.
On top of aluminium frames, we also integrate thick double glazing, which is also a construction material that remains well-known for its durability, strength, and structural security. Using ultra-slim sightlines for optimising the maximum amount of glazing area for your commercial door.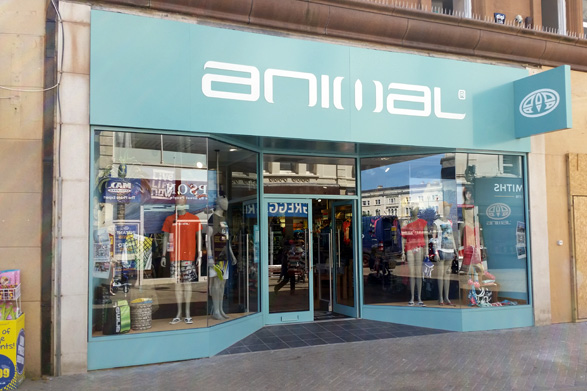 Whether your Ringwood property is looking for automatic, manual or hinged commercial doors, we can accommodate your request and provide premium materials that will ensure your commercial doors successfully welcome customers in and contribute to your trade.
With over 25 years' experience in the aluminium industry, at CDA, we are passionate about not only the bespoke aesthetics of your commercial doors, but also quality. We make sure that your Ringwood commercial doors can handle anything – from harsh weather conditions to an influx of business, you can rely on our excellent service and competitive prices to suit your needs.
Environmentally Friendly Commercial Doors in Ringwood
Our impact to the environment remains to be one of our top priorities when we consider the manufacturing process behind our products.
When you purchase one of our aluminium commercial doors, you can be satisfied as a Ringwood customer that you are helping to contribute positively to our planet because our commercial doors are as eco-friendly as you can get. This is because Aluminium is the standard material for environmentally friendly construction. It is highly abundant, infinitely recyclable, and somewhat deceiving in that it is very lightweight, but incredibly strong! In fact, it is so good for the environment, that more than 75% of the aluminium produced in the last 100 years continues to be in use today! This makes it the perfect material for our commercial doors.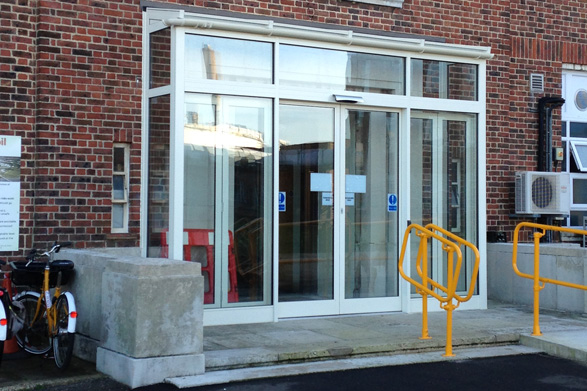 Commercial Doors Designed to Bring Functionality, Style and Practicality in Ringwood
As we are passionate about giving our Ringwood customers the best chance of finding a commercial door that suits their desired style and purpose, we make it our mission to put our customers' need first when you embark on this exciting journey with us.
Partnering with leading industry manufacturers, SMART and Comar, their classic commercial door designs are certainly designs you do not want to miss. As our valued Ringwood customer, we will also be sure to keep you informed and involved throughout the process as we want to make sure you have the largest amount of input when deciding upon your commercial door, to ensure that the commercial door you are choosing marries up to your business endeavours.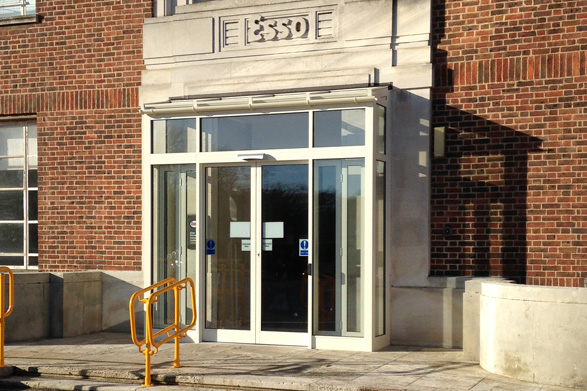 Bringing you functionality, style and practicality, our doors will be sure to provide your commercial property with the grandiose finesse that it deserves. One of the first things that you notice when you enter a commercial property, is the doors you walk through, so why wouldn't you want to make your commercial property door stand out?!
Although we are focused on the aesthetics of your commercial door, we ensure that every door we install will perform to the best of its ability, so much so that we hope to awe our Ringwood customers at the quality and potential of CDA's commercial doors, that are trustworthy in design and in functionality.
Commercial Doors Prices Ringwood
Take a look at our easy, free and quick online quoting engine to discover the right commercial door for you and your business.
To find out more about our range of high-performance commercial doors, contact our team of experts today on 023 8022 4900 or get in touch via our website.
---
Commercial Doors Brochure
---
Start Your Quote