Commercial Doors Winchester
We are an experienced installer of high quality commercial doors for businesses in Winchester and the surrounding region. We have experience working with a selection of architectural styles and business types. From sliding doors and bifold doors to commercial front doors, we will have the right installation for you.
All our commercial doors are made to measure because we know all our customers want something unique. Help your business stand out by choosing from our broad array of colours, styles and finishes. Get the perfect commercial installation for your Winchester property.
These commercial doors look as good as they perform because customers shouldn't have to choose between form and function. These doors are crafted using premium materials, meaning they can handle lots of traffic and heavy workloads. Enjoy enhanced security and weatherproofing without compromising on aesthetics.
For more information on our products, prices and services, please do not hesitate to contact our team today. We will be happy to help you enhance and update your Winchester property.
Benefits Of Aluminium Commercial Doors
Our commercial doors are fabricated using precision-engineered aluminium. We have chosen this material because it's sturdy and robust, yet highly versatile. They will help craft doors which deliver on visual appeal and functionality.
Aluminium provides exceptional weather resistance and outstanding thermal and acoustic insulation. Its reliability makes it a premium commercial door material. At the same time, it enables precise workmanship, which allows us to create versatile designs tailored to your installation project.
These sturdy aluminium frames are paired with durable double glazing, protecting your space. Because aluminium is inherently robust, it can be crafted with slim sightlines and expansive panels of glazing. Enjoy panoramic views without worrying about the safety or the thermal performance of your Winchester property.
The modern manufacturing technology and quality materials we employ in making our commercial doors ensure an exceptional level of anti-burglary security. These doors can handle whatever life and your business want to throw at them.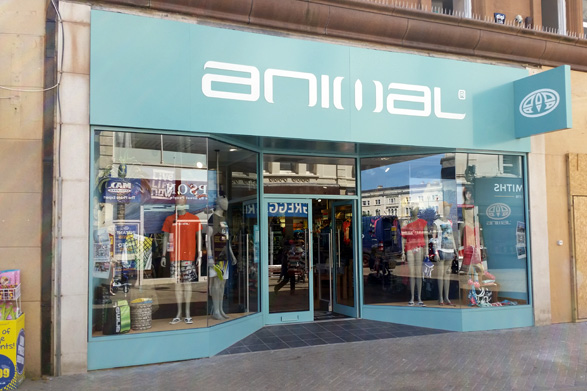 Environmentally Friendly Commercial Doors
We don't believe our double glazing installations should have a negative effect on the planet. That is why our aluminium commercial doors have been designed and manufactured with sustainability in mind. They are an eco-conscious investment for your Winchester business. Help the planet out and invest in the very best!
Aluminium is inherently one of the most environmentally friendly metals due to the fact it's 100% recyclable. This saves a huge amount of energy and resources which would otherwise be used to produce a new material from raw materials. In fact, more than 75% of aluminium manufactured in the last 100 years is still in use today.
These double glazed commercial doors will help improve the carbon footprint of your Winchester business. The dual pane of glazing will act like a thermal barrier between the inside of your building and the outside world. These installations will help your property better retain heat in winter, minimising your reliance on heating systems.
Double glazing features an inert argon layer between the two panes of glass, offering poor heat conductivity. This stops heat from escaping and the cold from getting in. Maintain a consistently cost space no matter the elements. Make your customers feel comfortable inside, even when it's cold, wet and windy outside.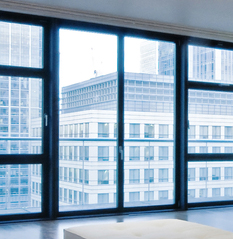 Premium Quality Commercial Doors Fitted By Experts
We work with market leading suppliers like Comar and SMART because they offer the best commercial doors in the industry. We want our customers to only get the very best for your Winchester property.
Over our 25 years in the industry, we have worked with some of the best companies in the industry. We pride ourselves on our premium quality aluminium products and our commitment to customers in the area. We will be on hand throughout the commercial door installation project, offering full transparency and keeping you informed throughout.
You can have confidence and peace of mind that our entire range of aluminium doors products are manufactured, supplied and installed with the finest level of service. We work with outstanding supply chain partners, which allows us to offer minimised lead times and a reliable on time delivery.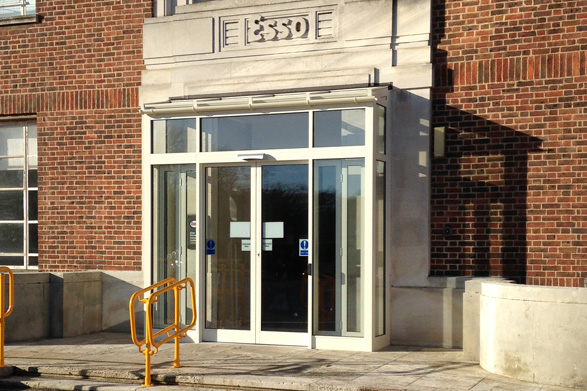 Commercial Doors Prices Winchester
As one of the UK's leading suppliers and installers of aluminium commercial doors, we offer the most competitive prices. Use our online quoting engine to get a price tailored to your commercial door installation project. It's easy to use, works on all devices and comes with no obligation to buy.
If you have any further questions about our door installations or prices, please do not hesitate to get in touch with our team today. Reach us via our online contact form or call the team on 02380 224900. We will be happy to answer any questions and offer impartial advice.
---
Commercial Doors Brochure
---
Start Your Quote