French Doors, Romsey
We manufacture, supply and install incredible aluminium French doors for our homeowners in Romsey and the surrounding areas. Each door is designed and manufactured to be stylish and versatile, making them the perfect double glazed door for your home in Romsey.
Get in touch with our team today for a free French door quote.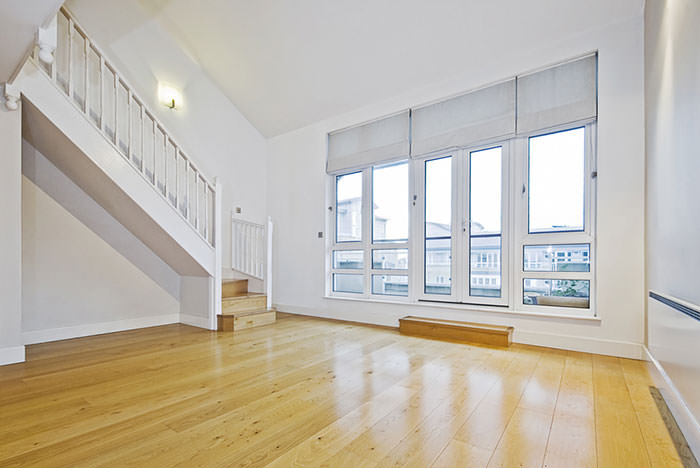 Why Choose CDA for Aluminium French Doors in Romsey?
We are experts in aluminium doors. We work alongside industry-leading brand Smart systems to ensure we can design and install the best French doors on the market today. We always prioritise quality in our designs.
You will never be restricted by choice when you choose CDA for double glazed French doors in Romsey. We have an extensive range of hardware and colours for you to choose from, making it easier than ever to find the best French doors for your home.
Our French double doors are designed with ultra-slim sightlines and large expanses of glass that allow a large volume of natural light to enter your home. As a result, you will have unrestricted views of the outside of your home, and the inside of your property will appear bigger and brighter than before.
You can choose from a full array of RAL colours, including subtle colours or vibrant shades, if you are looking to make a bolder statement in your home.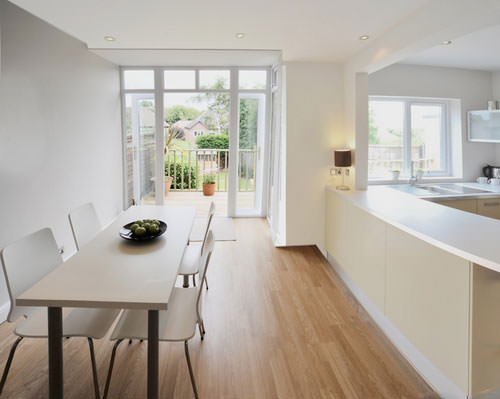 Accessibility
Our aluminium French doors also cater for those homeowners who may need an accessible wheelchair or pushchair access. This is because each French double door can be designed with extra low thresholds making your home easily accessible when entering or exiting the property.
Stylish French Doors in Romsey
Aluminium French doors have become a very popular double glazing product amongst homeowners in the Romsey area. This is largely due to their slim and sleek aluminium frames and their light-enhancing capabilities.
Our double doors are available in an extensive range of styles. To find out more, get in touch with our team today, who will be happy to help with your next home improvement project.
Tailor Your French Doors to the Style of Your Home
Whether you live in a modern or more traditional styled property, we have a double door style for you. Aluminium doors blend in seamlessly with any style of property and work with all types of brickwork.
Read our aluminium colour guide below and the various options that you can choose from. We offer an extensive range of RAL colours meaning there is a colour that works for every homeowner and every home.
---
Designed to be Versatile
Our French double doors are perfect if you want to add unrestricted access and maximum ventilation to your home in Romsey. You can easily open up your new French doors to create a beautiful entrance that connects the inside and outside of your home with ease.
You can choose from either inward opening or outward opening configurations, whichever works best for your property in Romsey. Whether you are looking for new doors that act as easy access to your garden or as a divide between room such as a conservatory, orangery or extension, we have a solution for you.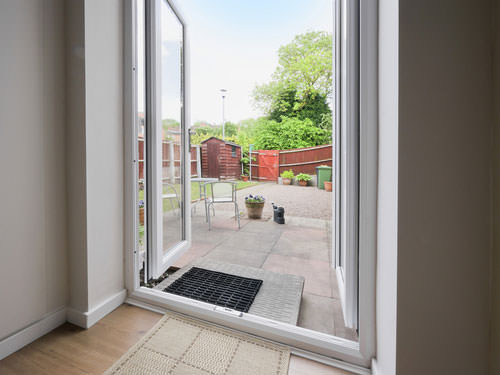 Low Maintenance
Our aluminium French doors are made from high-quality aluminium door profiles. As a result, they are inherently robust and durable, making them exceptionally low maintenance. To maintain the upkeep and quality of your new double doors, simply wipe down the glass and frames with a damp cloth from time to time, and they will look as good as the day we installed them for you.
Energy Efficient French Doors
Our double glazed French doors achieve 'A' Rated energy ratings throughout the year. This means your new double doors are capable of achieving unrivalled thermal performance.
The thermally broke aluminium profiles and industry-leading double glazing work together to trap warm pockets of air within your home. As a result, your home will retain its warmth better than ever before. Therefore, you will be less reliant on your central heating to stay warm, helping you to reduce your energy bills over a sustained period of time.
Request a free aluminium French door quote by getting in touch with our team today.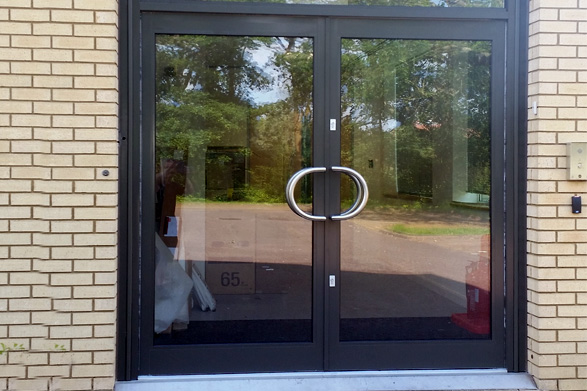 Aluminium French Door Prices, Romsey
For more information on our incredible range of double aluminium doors, you can call us on 02380 224 900.
CDA are experts in all things aluminium. Get in touch with our team by using our online contact form today, and we will be in touch shortly after that to help you with your enquiry.
We look forward to helping you find the best French doors for your home in Romsey soon.