Roof Lanterns, Andover
At Commercial and Domestic Aluminium, we are suppliers and installers of high-quality roof lanterns in Andover. Whether you're a homeowner or the owner of a business or commercial property, our stunning roof lanterns will help enhance your property.
To learn more about how our roof lanterns benefit you, get in touch with us today!
---
---
Roof Lanterns in Andover from CDA Ltd
We bring you a beautiful selection of Skypod roof lanterns so you get an effective alternative to a conventional window. Our wide range of roof lantern designs also gives you a better choice, so you can match your skylight to your needs.
We offer flat roof lanterns, pitched lanterns, among other styles, and each of them can be customised to the look of your property.
You can determine the size you want along with the shape, colour, and design of your roof lantern. This way, you can ensure that your new window blends in seamlessly with the aesthetics of your property.
In addition to their sleek look, you also get amazing features like durability and thermal insulation with our uPVC roof lanterns. We also give you coated colour foils that need little care in order to stay bright and vibrant.
Finally, for those who are environmentally-conscious, our Skypod roof lanterns are also completely recyclable. These skylights can be reused once they have completed their service to you, making them the 'green' choice.
Whether you use them in your home or at your school, office, or car showrooms, our flat skylights and roof lanterns will give you many years of brilliant service.
Stunning Skypod Roof Lantern Designs
Our uPVC roof lanterns come with a slim profile. This gives you a roof window that is attractive to look at and provides you with more light. In spite of their narrow frames, however, these roof lanterns are incredibly strong.
These durable roof lanterns are also available in a range of styles so you can match them to your property. We give you a selection of colours and finishes, along with glass design choice.
Most importantly, you get a choice of roof lantern designs that include beautifully pitched styles with a 20° and 35° fixed pitch, giving you the freedom to choose how high you want the roof window to be. We also offer a 2-bar and 3-bar pitched Gable style for your property.
Our modern roof lanterns in Andover are designed to give you a cleaner look. They don't have the crestings and finials that are typical of older windows. As a result, you get a look that is clean and contemporary. With our Skypod roof lanterns, you can make your Andover property look stylish and chic.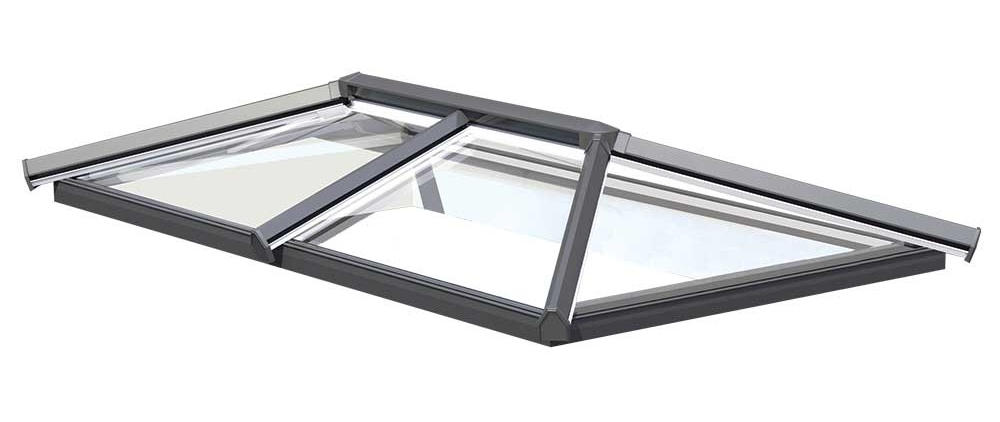 Heat-Efficient Roof Lanterns
Since roof lanterns are windows on the highest point of your room, they need to be very well-insulated. This is because heat tends to rise up and can escape if the skylight is inefficiently sealed.
This is the reason why we give you highly-insulated double glazed roof lanterns. These windows help you keep your rooms warmer by retaining the warmth within.
Shorter Roof Lantern Lead-Time
As part of our premium customer service, we ensure that your Skypod roof lanterns are delivered as quickly as possible. A quicker delivery means a shorter waiting time for you or your client, giving you a more efficient installation. It also means your daily life is not disrupted for as long.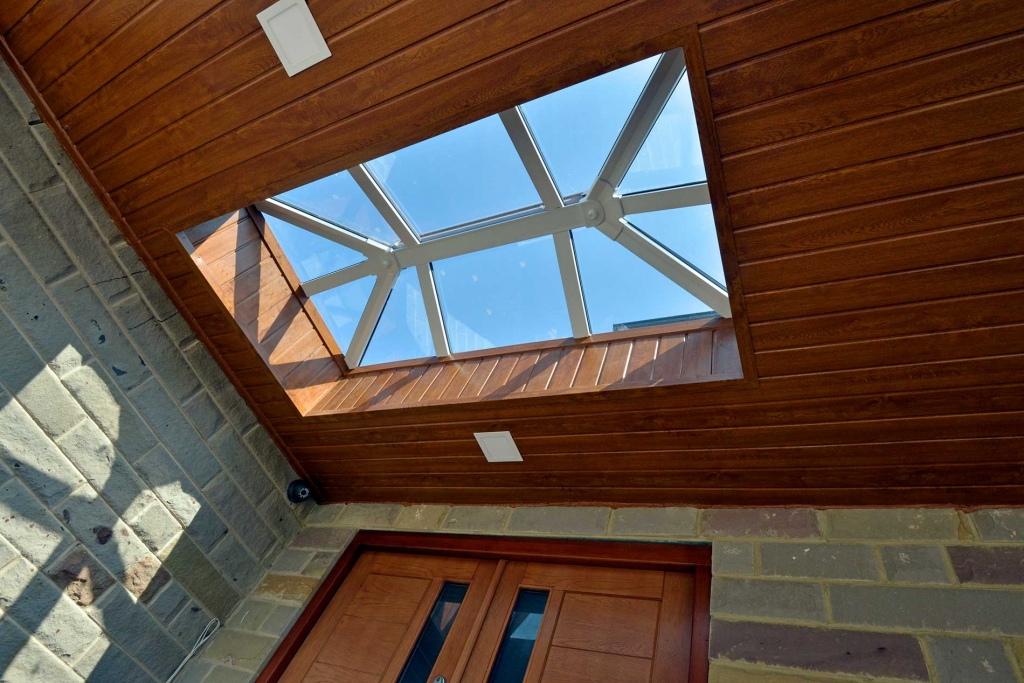 Durable Skypod Roof Lanterns
When we offer you our roof lanterns, we ensure that they have been tested intensively. Our roof lanterns are extremely strong and durable in spite of their slimline profile. These double glazed roof lanterns are resilient enough to withstand heavy snow as well as strong wind.
We also give you roof lanterns installed with comprehensive weather-sealing so your property is safe from draughts and seepage. Additionally, they also keep out intruders who may want to break in through the roof.
Their strength also means that they require almost no maintenance in order to look good and perform optimally.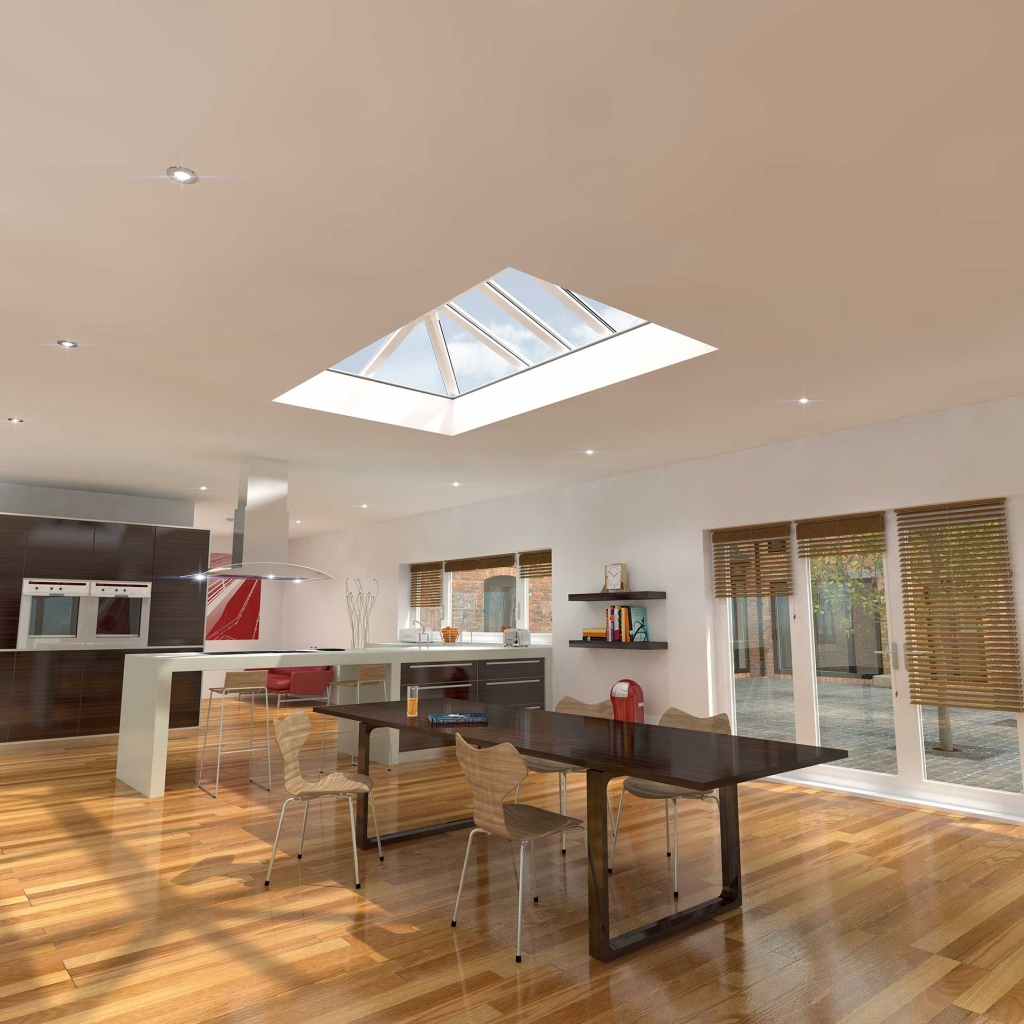 Roof Lantern Prices, Andover
Our roof lantern prices in Andover and the surrounding Hampshire areas are extremely affordable and attractive.
In you want a quick roof lantern quote, you can use our online quoting engine. Just enter your requirements and it will instantly calculate your roof lantern prices for you.
If you are looking for additional information, you can contact us to get the answers to your questions and your roof lantern costs. Just send us an email at sales@cdaluminium.co.uk with your query and we shall get back with the answers.
You can also call us on 02380 224900 to speak to someone from our team. We will give you the advice you need as well as your roof lantern quote.
---
Roof Lantern Designs
Skypod Roof Lantern Brochure