Roof Lanterns, Eastleigh
At Commercial and Domestic Aluminium, you can get premium roof lanterns supplied and installed all over Eastleigh and the surrounding areas. Our beautiful Skypod roof lanterns are perfect for residential as well as business and commercial properties.
Contact us now to learn more about how our attractive roof windows can help the appearance and performance of your Eastleigh property.
Roof Lanterns in Eastleigh from CDA Ltd
Our extensive range of Skypod lantern roofs gives you the comprehensive selection you need to make the perfect choice. We give you so many options that you will be able to find something for your property, no matter what style. You can choose from all manners of designs, including flat roof lanterns, pitched windows, and more.
Each of these designs can then be customised to suit your property. You can choose the colour as well as the shape of your roof windows. In fact, you can customise them to make them look like an intrinsic part of your building's architecture.
While these lantern roof windows add a fabulous look, they are more than just a stylistic choice. Our uPVC roof lanterns also give you features you will love. With our products, you will get hard-wearing windows that keep your property warm with their excellent insulation.
Additionally, these roof lanterns come with a durable external skin, so you get colour that doesn't fade and roof windows that don't need too much care.
What's more, these Skypod roof lanterns are made of materials that can be recycled. They are the sustainable option that won't burden the planet.
Ideal for schools, offices, car showrooms, as well as homes and conservatories, our roof lanterns will give your property an instant makeover.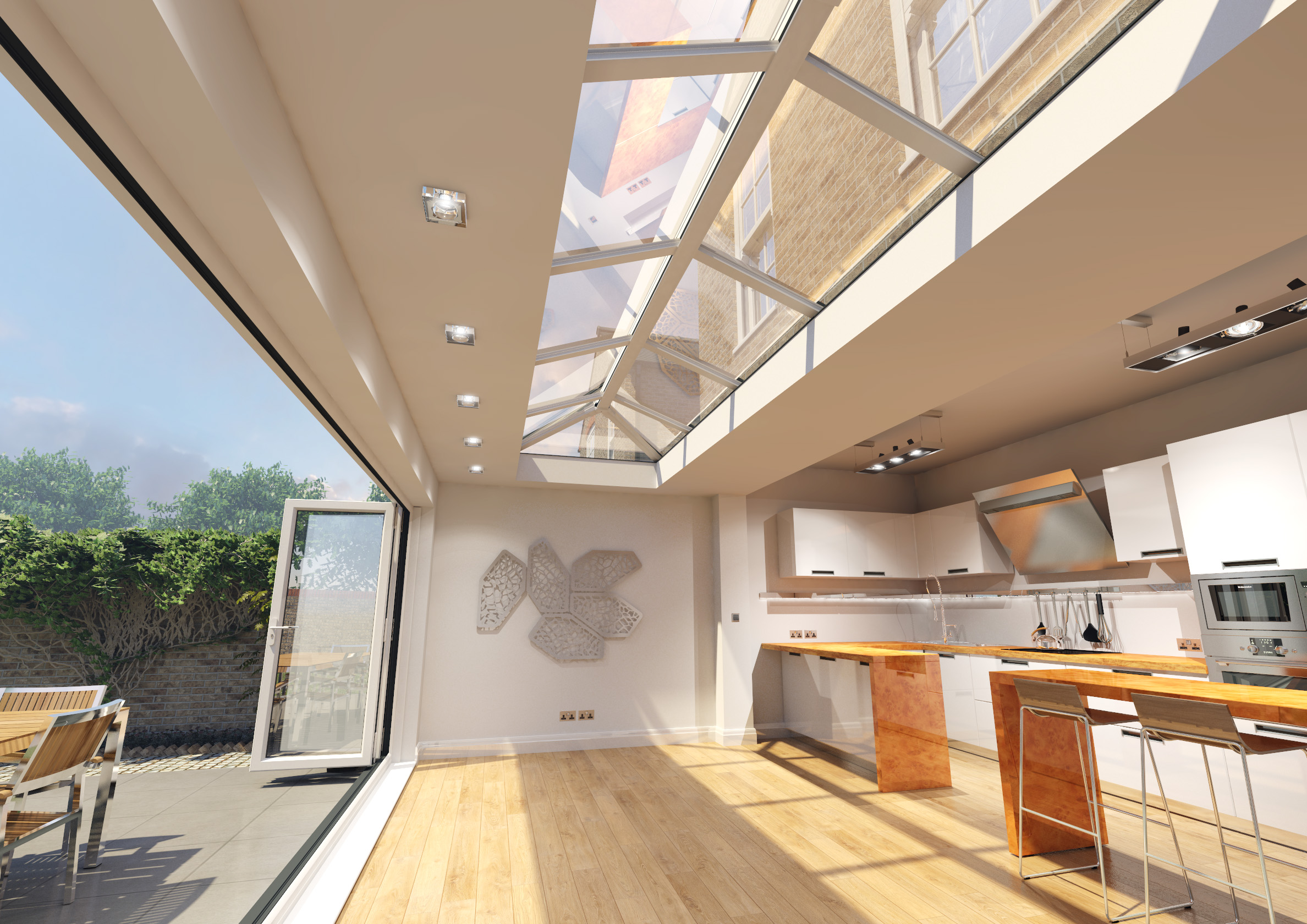 Attractive Skypod Roof Lanterns
In addition to being remarkably durable, our Skypod uPVC roof lanterns are also extremely attractive to look at. They possess immense strength in spite of their sleek and slim frames. This gives you a larger glazed area for a better view and also more natural light.
When customising your roof lantern, you can tailor all of these features to your liking. We give you the choice of frame colours as well as glass designs.
You can also determine how high your roof lantern is. We offer a 20° and 35° pitch along with flat roof lanterns. Additionally, we also offer a choice of 2-bar or 3-bar pitched Gable style.
Because our lantern roofs do not have the crestings or finials characteristic of older windows, you get a more discreet finish. This makes your windows look modern and chic, giving your Eastleigh home a cleaner look.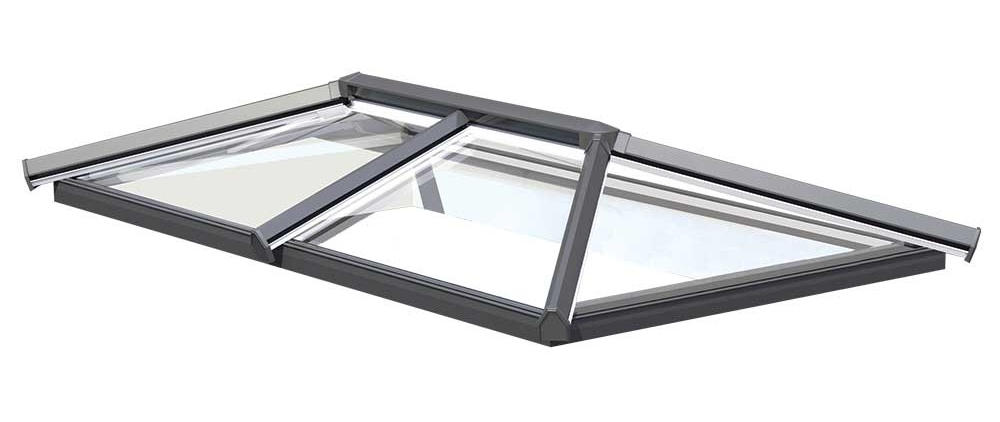 Thermally Efficient Roof Lanterns
Insulating your roof windows is very important because hot air rises and a poorly-insulated window could result in a colder room due to heat loss. However, with our uPVC roof lanterns, you don't have to worry about this.
We give you roof windows that have all the features needed to keep the heat retained inside your property. This includes heat efficient frames as well as high-quality double glazing for better heat performance.
Quicker Roof Lantern Turnaround Time
we understand that you would like to get any property improvement work done in the shortest amount of time for minimal disruption. This is why we ensure that your roof lantern order is fulfilled as soon as possible.
With a shorter turnaround time, you can get your, or your client's, roof window installed quickly and efficiently.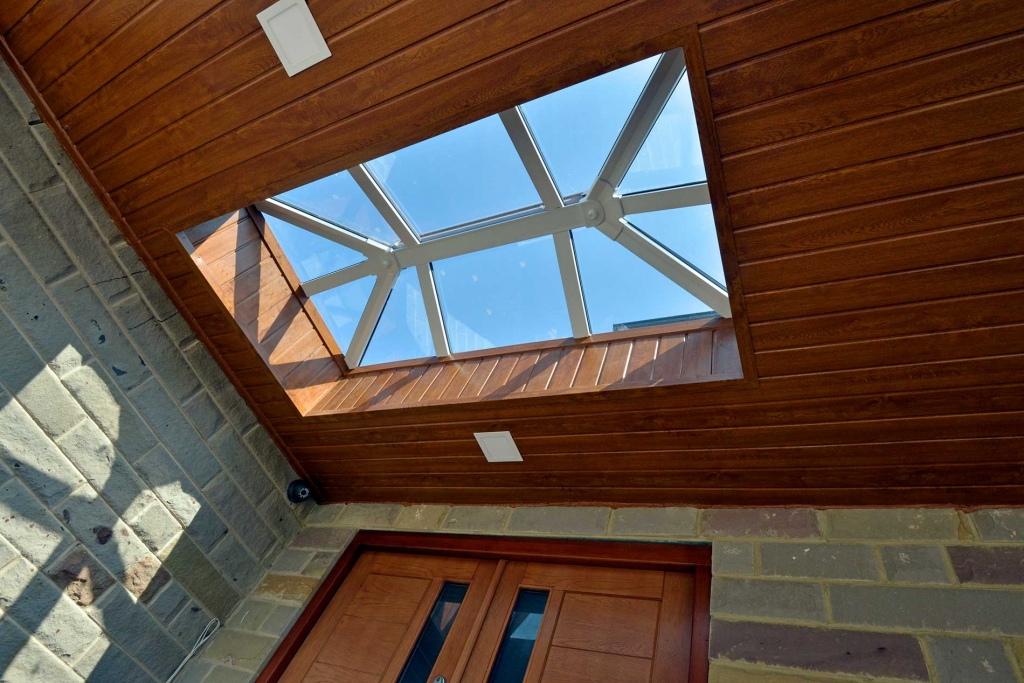 Durable Roof Lanterns From Skypod
Our Skypod roof lanterns are given to you only after stringent testing. As a result, you will always get a durable window that serves you longer due to its strength. We ensure that your Skypod roof lanterns are structurally-secure so that they aren't damaged by heavy snow weighing down on them or strong winds.
They also come with continuous airtight seals to protect you from draughts and rainwater dripping inside. What's more, their strength and our efficient installation mean they protect you from intruders as well.
Easy Maintenance
With our uPVC roof lanterns, you don't have to worry about tedious or time-consuming maintenance. Their damage resistant frames can be combined with self-cleaning glass. This way, you will get a clean and clear window without any effort.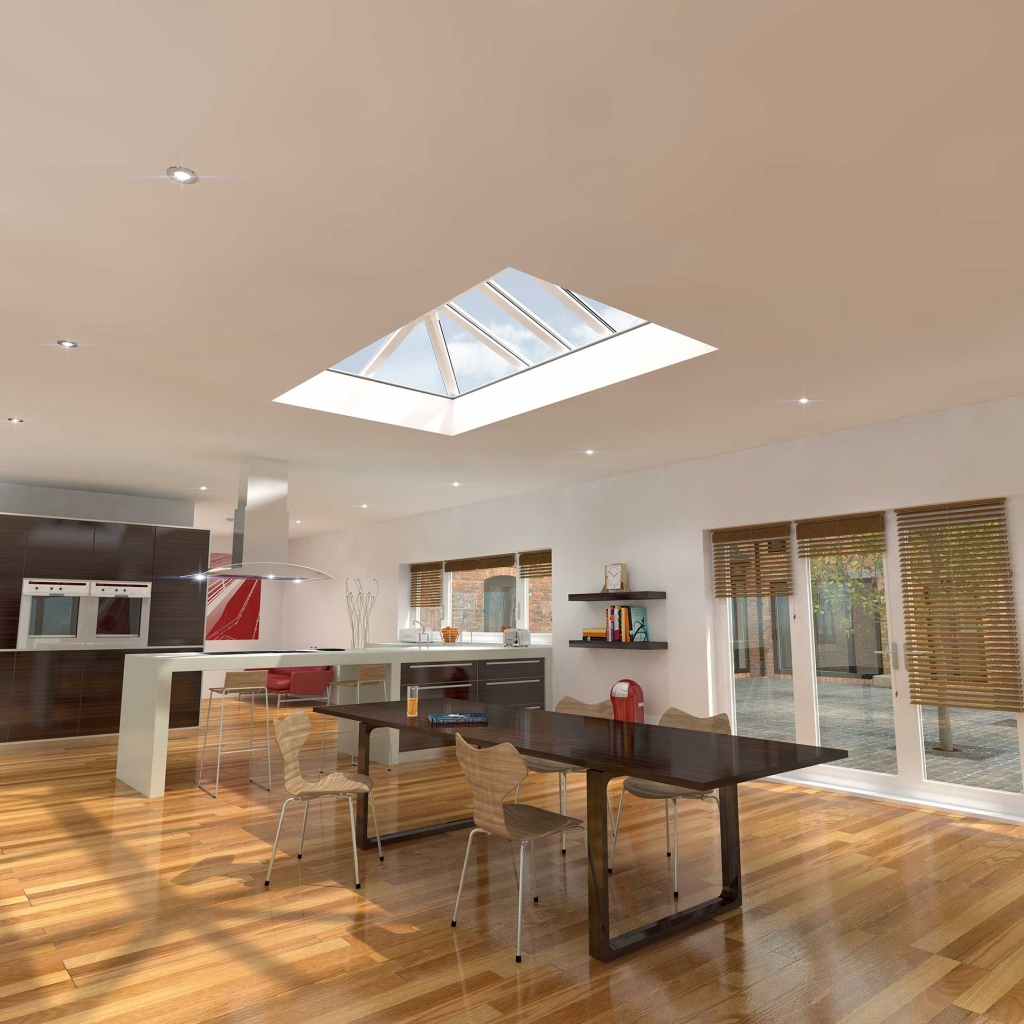 Roof Lantern Prices, Eastleigh
Our roof lantern prices are so competitive that all our customers in Eastleigh and the surrounding Hampshire area will be able to enhance their properties within their budget.
Whether you want it for your home or a commercial building, you can check out your roof lantern quotes with our online quoting engine. Simply enter your specifications and it will calculate your cost.
You can also contact us online for more information as well as your roof lantern prices. Send us an email at sales@cdaluminium.co.uk to get in touch.
We are also happy to give you any additional information you need if you contact us online. You can email us at sales@cdaluminium.co.uk with your questions, or call us on 02380 224900. We will be happy to answer your questions, give you advice, and provide you with your roof lantern quote.
---
Roof Lantern Designs
Skypod Roof Lantern Brochure