Roof Lanterns, Fareham
Our stunning range of Skypod roof lanterns is perfect for residential, business and commercial properties. At Commercial and Domestic Aluminium, we install our roof lanterns all over Fareham and the surrounding areas.
For more information on our full range of roof lanterns and their benefits, contact us today by filling out our online contact form or call us on 023 8022 4900.
Roof Lanterns in Fareham from CDA Ltd
We have an extensive range of Skypod roof lanterns on offer. Whatever your style preference, or property type, we can custom make a roof lantern that is perfectly tailored to your design requirements. Choose from a range of different colours, frames, glazing options and finishes to generate a bespoke roof lantern that is best suited to you.
Choose between a 20° or a 35° fixed pitch allowing you to make the Skypod roof lantern as shallow or as elevated as you wish. This will also enable you to control the amount of natural light let into your property, giving you a brighter space that you can enjoy throughout the year.
While our roof lanterns provide your home with a modern and stylish aesthetic, they also have excellent practical benefits that make it a worthwhile investment for you. Manufactured using uPVC and hard-wearing glass windows, out Skypod roof lanterns will give you superior levels of insulation, making it cost-effective and thermally efficient, allowing you to enjoy your Fareham roof lantern in all weather conditions and climates.
Made from uPVC, our range of Skypod roof lanterns are strong and sturdy structures that will last you for many years. Little maintenance will be required from you due to the modern manufacturing techniques and materials used to create a structure that is damage resistant.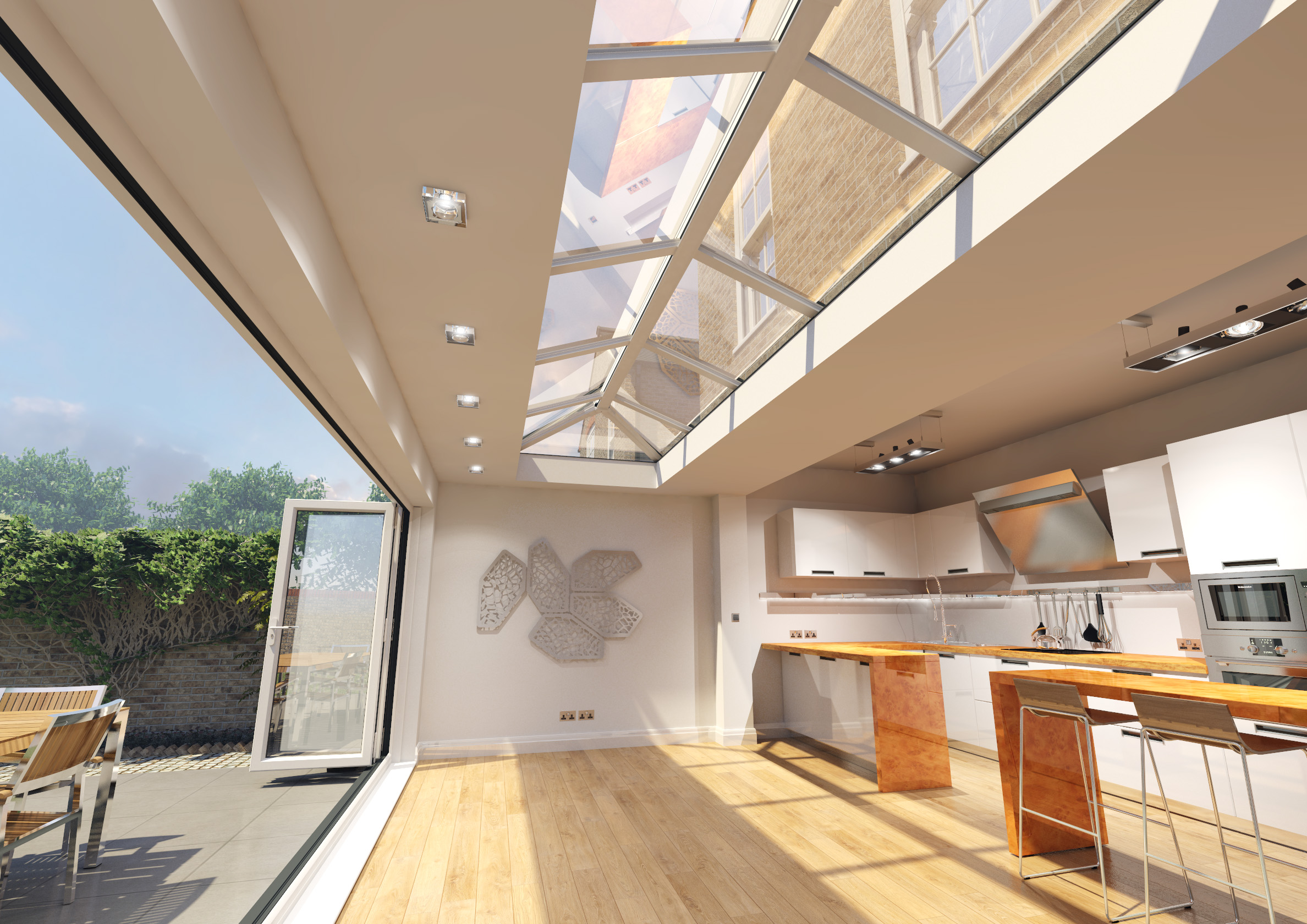 Stylish Skypod Roof Lanterns
As well as the excellent features and benefits our rood lanterns have to offer; the uPVC structure will become the talking point of your Fareham home or business property due to its contemporary design.
The slim frames allow for larger glazed windows, maximising the amount of natural light let into your property. The Skypod roof lanterns will provide your Fareham home with a lantern that brightens up your living space while giving the illusion of a bigger room.
Customisation is key when turning your house into a home. Choose from a range of colours for the frame, as well as glazing options, pitch levels and gable styles to create a bespoke roof lantern that is suited to your unique design preferences.
Our stylish roof lantern designs allow you to modernise and transform your property into a visually stunning work of art. Without the crestings or finials and its overall discreet finish, your Fareham roof lantern will always have a smooth and sleek aesthetic.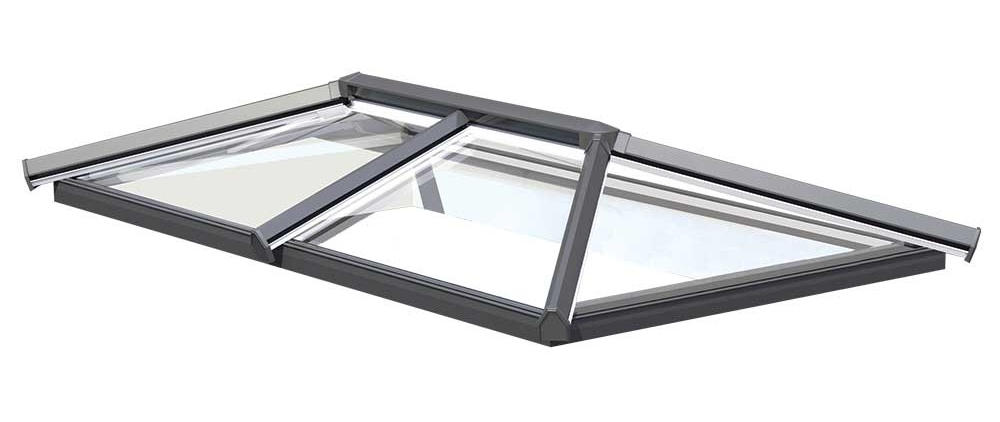 Thermally Efficient Roof Lanterns
The robust uPVC frame and tightly sealed glazed windows are thoroughly tested to ensure that you are provided with a roof lantern that will withstand the worst of weather conditions and the coldest of temperatures.
The airtight seals will protect you from draughts, condensation and any unwanted leaks. The excellent levels of thermal performance will allow you to enjoy your Fareham living space even During the coldest of winters.
Prompt Roof Lantern Turnaround Time
To reduce construction time and minimise disruption to your daily schedule, our expert team will ensure that your roof lantern order is dealt with as quickly and efficiently as possible.
We want to provide you with the best customer experience, which is why we will work promptly to design and install your bespoke Skypod roof lantern.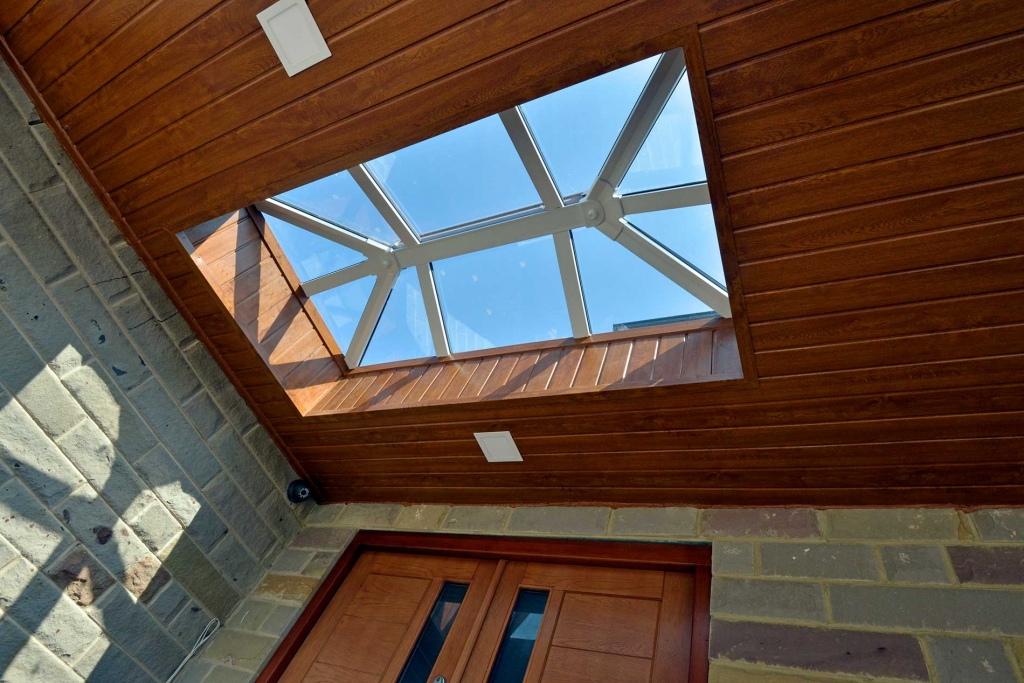 Durable Roof Lanterns From Skypod
Meticulously tested and manufactured using sturdy materials, we guarantee that you and your Fareham property will be provided with a roof lantern that is durable and long lasting.
Our team have worked hard to ensure that the roof lanterns are structurally secure, giving you protection from adverse climates and weather conditions, including gale force winds and heavy snow. Their strength will also prevent the most dedicated of intruders from entering your property, keeping you and the contents of your Fareham property safe at all times.
Low-Maintenance
The damage resistant frames of our uPVC roof lanterns mean that very little maintenance required from you. Additionally, your roof lantern can be installed with self-cleaning glazing, allowing your windows to be clean and clear all year long.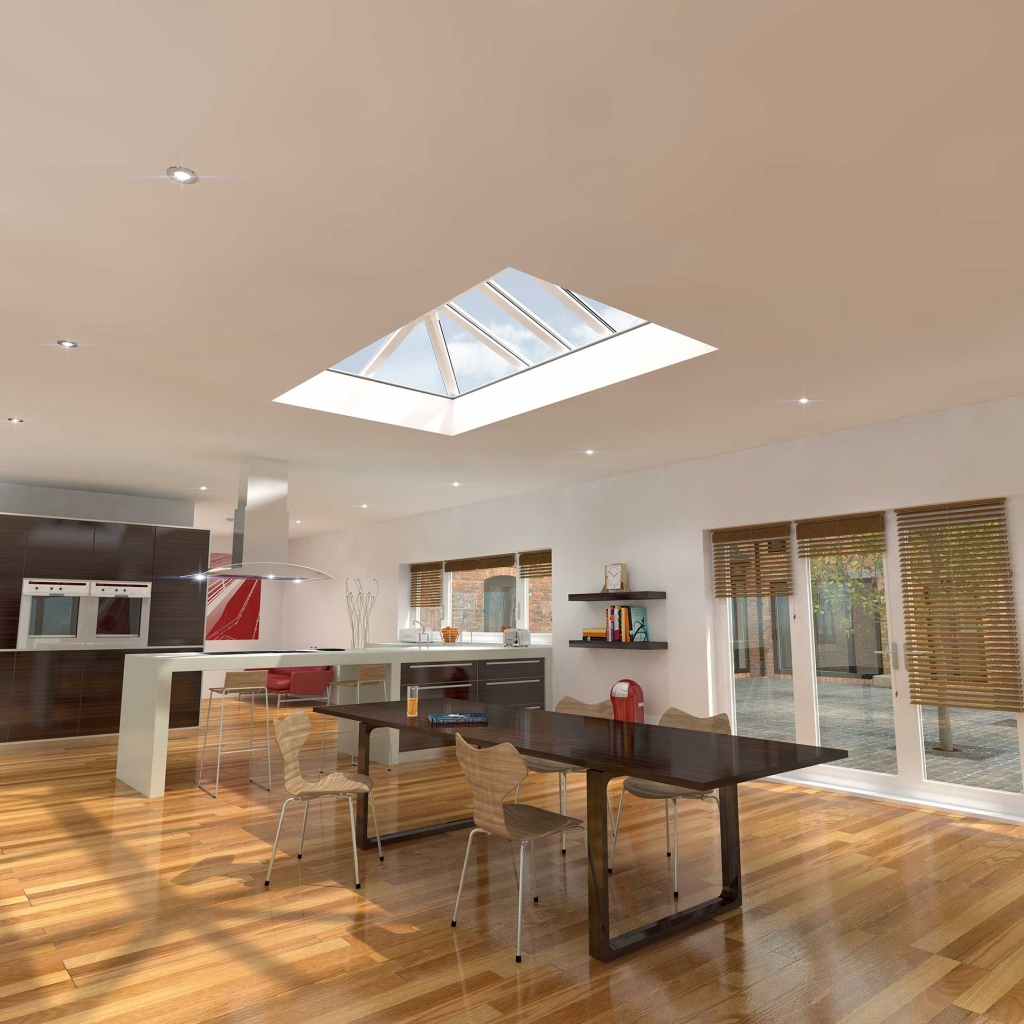 Roof Lantern Prices, Fareham
Our tailor-made roof lanterns are competitively priced, giving all our customer located in Fareham the chance to modernise their home with a stunning new Skypod roof lantern.
Whether you require a Skypod roof lantern for your Fareham residential, commercial or business property, you can use our online quoting engine to generate a price for your bespoke roof lantern design. Simply enter your specifications, and you will receive an instant quote.
Alternatively, you can get in touch with us today for more information on our roof lantern prices by calling us on 023 8022 4900.
If you have any further enquiries regarding your roof lantern project, contact us today by filling out our online contact form. A member of our team will be on hand to assist you with any queries you may have, as well as provide you with more information on our full range of roof lantern options.
---
Roof Lantern Designs
Skypod Roof Lantern Brochure