Roof Lanterns, Romsey
At CDA, we can provide your Romsey home with a stunning range of Skypod roof lanterns. Perfect for a range of period, traditional, modern or new build residential or commercial properties, our rooflights will enhance the aesthetic as well performance of your home. At Commercial and Domestic Aluminium, we install roof lanterns all over Romsey and the surrounding areas.
If you would like more information on our full range of uPVC roof lanterns, then get in touch with our team today. You can fill out our online contact form or give us a call on 023 8022 4900.
Roof Lanterns in Romsey from CDA Ltd
By investing in roof lanterns from CDA, you will be investing in a product that is bespoke to you. We have an extensive portfolio of Skypod roof lanterns that can be designed to suit the style of your Romsey property. Our expert team will work closely with you to design a unique rooflight that perfectly matches your style and your properties architecture. Choose from a range of colours and finishes to create a design that is unique to you.
You have the option to choose between a 20° or a 35° fixed pitch, meaning you can tailor the roof lantern to be as elevated or as shallow as you wish. Additionally, this will also help you to control the natural light allowance within your Romsey property. You'll end up with a bright and airy space that you can enjoy all year long.
Not only do our roof lanterns offer a stylish and sleek aesthetic, but they also offer an incredible range of performance benefits. Manufactured using high- quality uPVC materials, and finished with hard-wearing glazed windows, our Skypod lanterns will provide your Romsey property with exceptional levels of thermal performance, making it the perfect cost-effective solution.
With CDA, you'll be guaranteed a roof lantern that is durable and robust. The modern design will give you several years of service, with the frame resistant to a range of harsher weather conditions. The uPVC material used will require little maintenance form you, making it an ideal low-maintenance solution.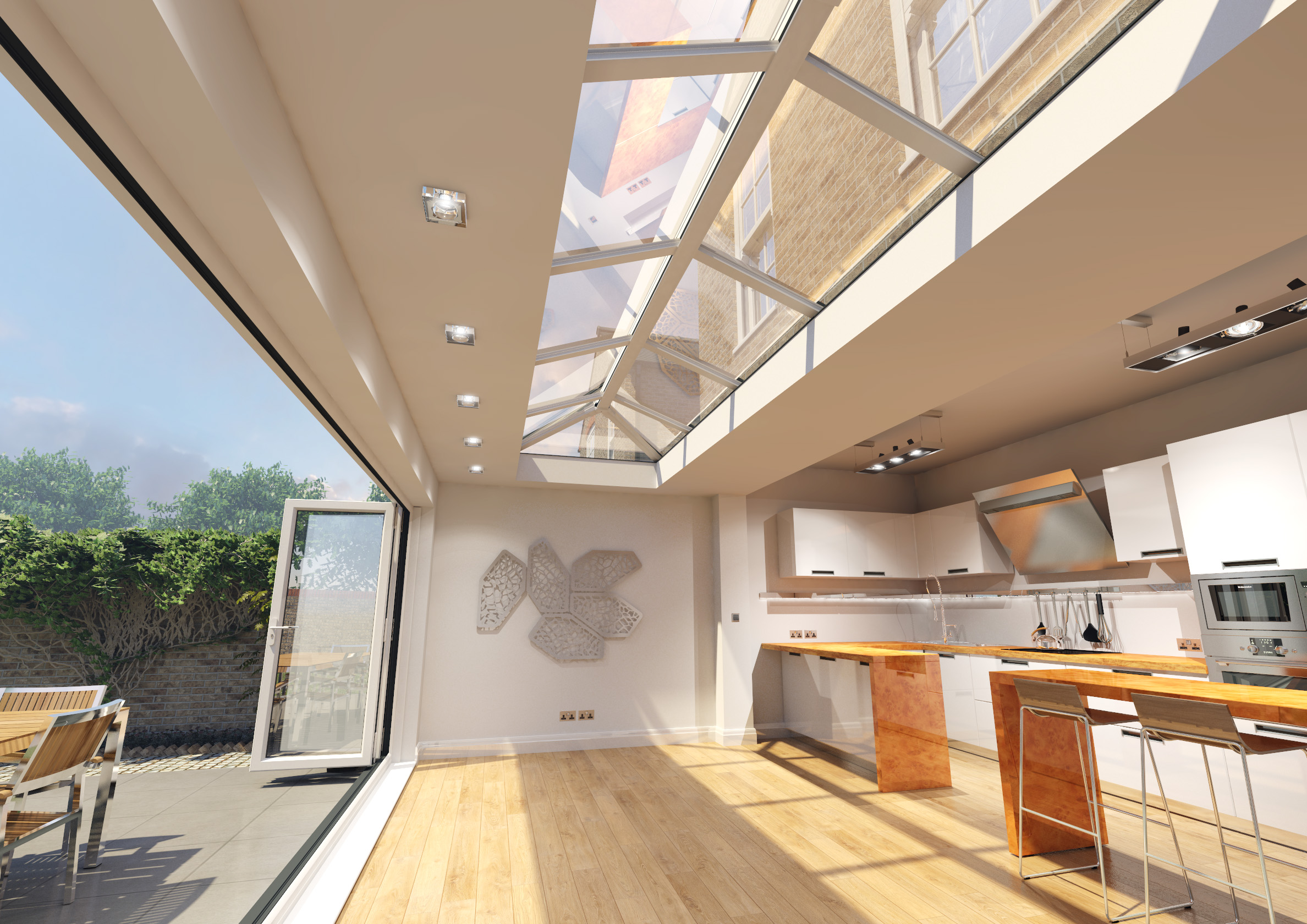 Stylish Skypod Roof Lanterns
When making a home improvement, you want the design to reflect your personality, as well match the existing style of your Romsey property. The modern design of the uPVC lanterns will become a focal point in your home, giving it that wow factor.
The slimline frames make the design look sleek, while the large double glazed windows allowing natural light to flood any room in your Romsey home. All year long, you can benefit from a brighter room, while the roof lantern will also give the illusion of a bigger space. This is ideal for both smaller and larger rooms.
Our range of roof lanterns come in a spectrum of colours for the lantern frame, as well as optional glazing choices, pitch levels and gable style. Our team will help you generate a design that is as bold or as subtle as you desire.
The modern roof lanterns allow you to instantly transform your Romsey property and modernise both the appearance and functionality.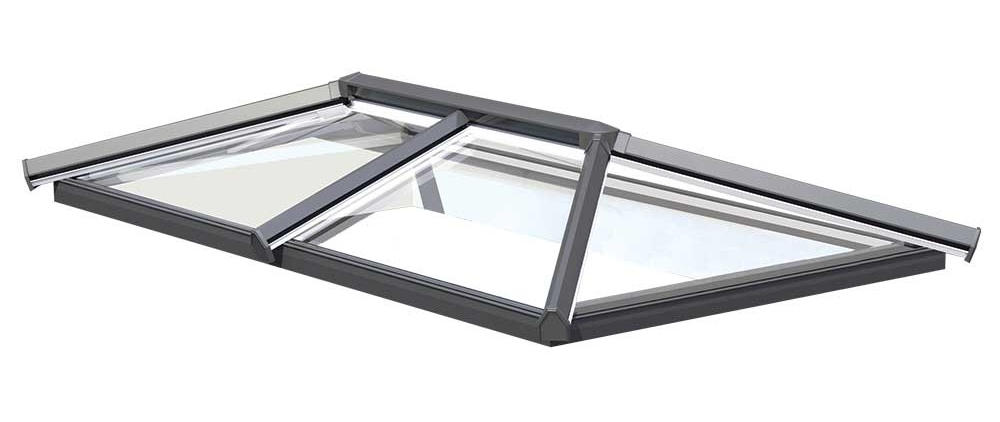 Thermally Efficient Roof Lanterns
The sturdy uPVC roof lantern frame and tightly sealed double glazing have been stringently tested to guarantee your replacement roof lantern can withstand a range of harsher weather conditions and the coldest of temperatures.
The airtight seals will prevent cold air, draughts and condensation from affecting the efficiency of your Romsey property. The unrivalled thermal performance will allow you to sit comfortably within your living space even during the coldest of winters.
Prompt Roof Lantern Turnaround Time
To reduce construction times for your Skypod roof lanterns and minimise disruption to your daily schedule. We have an expert team of installers that will install your replacement skylight quickly and promptly.
Our highly trained team have had several years of experience working in the home improvement industry. They will provide you with the expertise and advice you need to ensure you get a roof lantern that is high quality and installed correctly.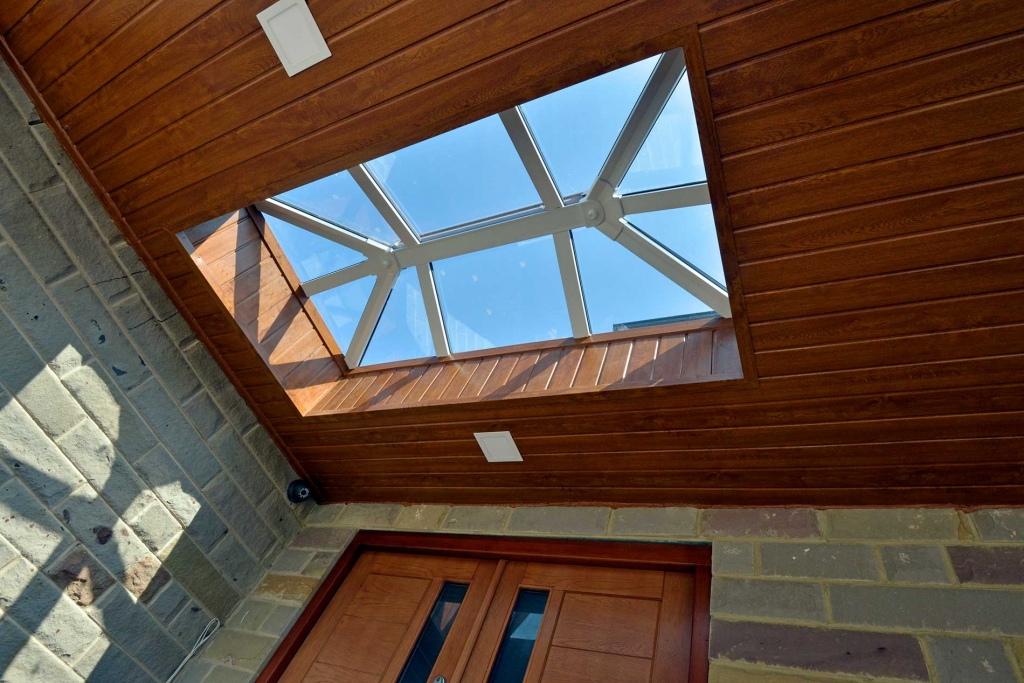 Durable Roof Lanterns From Skypod
The uPVC roof lanterns have been stringently tested to ensure your Romsey property is provided with a skylight that is long-lasting and robust.
The enhance durability also guarantees that your property will benefit from high standards of security. The sturdy frame and toughened glass will keep your Romsey home safe from unwanted intruders as well as harsh weather climates. You won't have to worry about your roof lantern decaying over time, as the high quality material makes the skylights resistant to damage.
Low-Maintenance
The robust frame and modern design of the uPVC roof lanterns, mean that little maintenance will be required form yourself. As well as this, you also have the option to install self-cleaning glazing, allowing you to benefit from clear glass all year long. Simply wipe down the frame with a damp cloth, and your replacement roof lantern will look as good as new.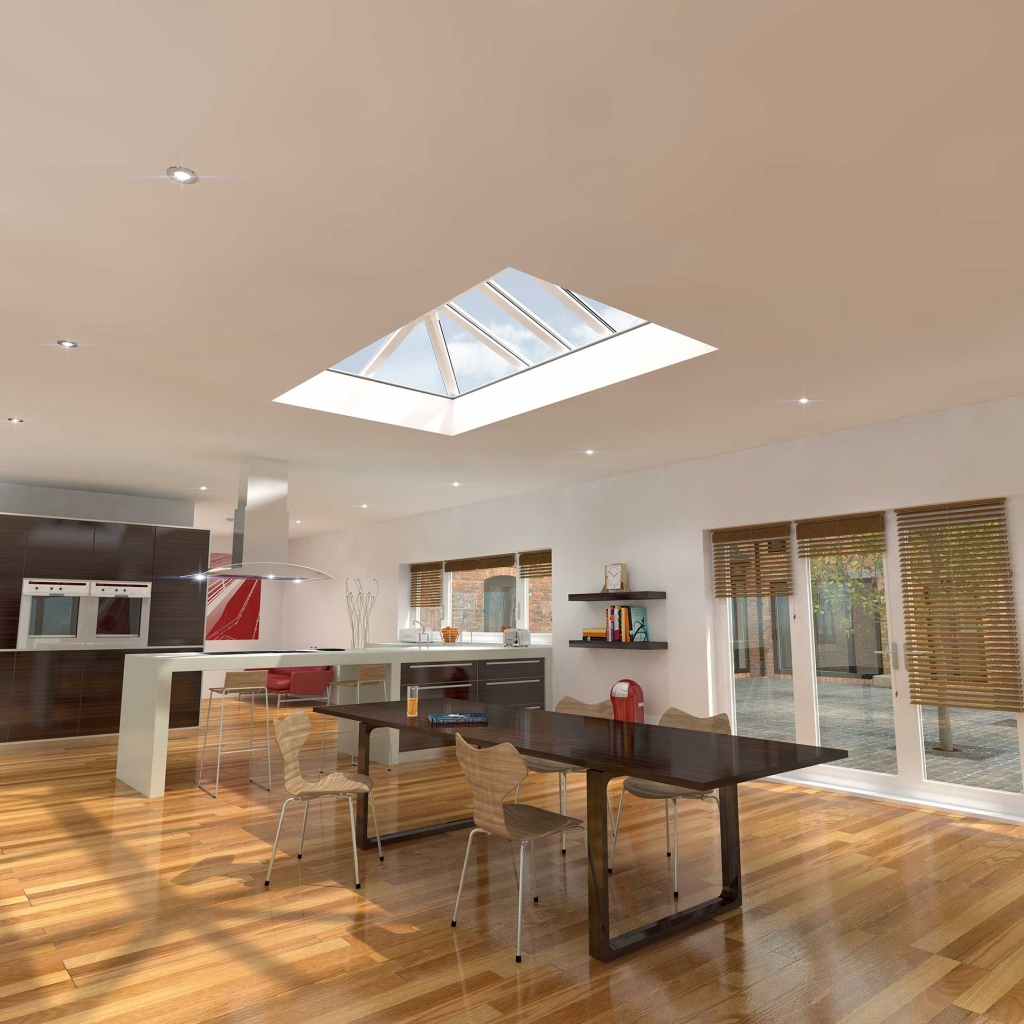 Roof Lantern Prices, Romsey
By choosing CDA for your uPVC roof lanterns, you will receive high quality skylights that are competitively priced and affordable. This allows our customers in Romsey to benefit from our exceptional products that perfectly suit their budget.
Whether you're after a roof lantern for your commercial business or residential property, we have a design that is perfect for you. Our online quoting engine will generate a free and personalised quote for your bespoke skylight. Simply enter in your specifications, and you'll instantly receive a price.
Alternatively, you can get in touch with a member of our team today. Call us on 023 8022 4900 or send us a message via our online form. We will be happy to answer any queries you have regarding our roof lanterns products.
---
Roof Lantern Designs
Skypod Roof Lantern Brochure