Roof Lanterns, Winchester
At Commercial and Domestic Aluminium, we supply and install great-value roof lanterns to homeowners as well as business & commercial property owners in Winchester and the surrounding Hampshire area.
Get in touch with us and find out how we can help you improve the looks, performance, and lighting of your Winchester property today.
---
---
Roof Lanterns in Winchester from CDA Ltd
We offer a stunning selection of Skypod roof lanterns. This means that you can get the perfect roof window replacement for your property, regardless of its style. Our design selection includes flat roof lanterns, pitched skylights, and so much more.
Additionally, these styles can be customised to your property's needs. We not only give you the size you need, but also the shape, design, and colours. As a result, these new roof lanterns look like an integral part of the building.
While they look sleek, they are not just about looks. You will also get fantastic performance with our uPVC lantern roofs. These roof windows are incredibly strong and durable and give you impeccable insulation as well.
We give you roof lanterns with colour foils so resilient that you don't even have to spend a lot of time caring for them.
The best part is, our Skypod roof lanterns are completely recyclable. Your skylights will never be a part of landfills, making them the truly responsible choice.
In fact, you can use them in your school, office, car showroom, or even in your home or your glazed extensions. Wherever you use them, they will give you years of exceptional service.
Stylish Skypod Roof Lantern Designs
We give you Skypod uPVC roof lanterns that are stylish as well as durable. The slim frames of these skylights may make them look delicate and elegant. However, they are also amazingly strong, so you get a secure window. What's more, the slim frames give you larger areas of glass, so you get uninterrupted sunlight.
You can design your roof lantern to suit your style as well with the choice of frame colours and glass designs we offer.
Moreover, our roof lantern designs include fabulous 20° and 35° fixed pitches and flat roof lanterns, so you can decide how high your roof window will rise. You can even decide whether you want a 2-bar or a 3-bar pitched Gable style.
These lantern roofs don't have the crestings or finials of older windows. As a result, their discreet finishing makes them look clean and stylish. These modern roof lanterns are ideal for giving your Winchester property a contemporary air.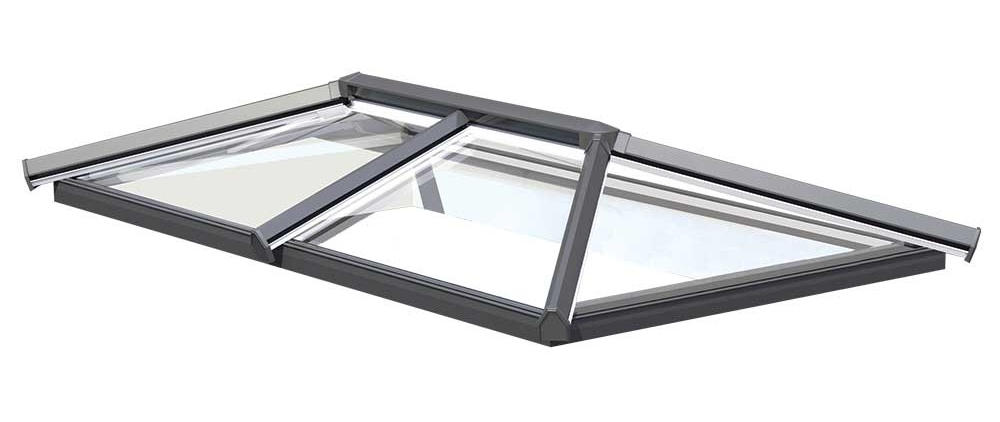 Well-Insulated Roof Lanterns
Since heat rises up, an uninsulated roof window can lead to a colder room quite quickly. However, our double glazed roof lanterns are so well-insulated that you never have to worry about your room's heat performance.
We offer roof windows frames that are designed to retain heat. Additionally, the efficient double glazing that we install will also keep your room from losing too much of the warmth. As a result, you will use less energy to warm it.
Speedy Roof Lantern Delivery
When you order your Skypod roof lantern, you want to get it in the shortest time possible. This is why, whether you want it for your clients or for your own home or commercial property, we deliver your roof window in quick time.
This gives you a shorter lead time, and a roof window you can enjoy without a huge disruption to your life or your client's life.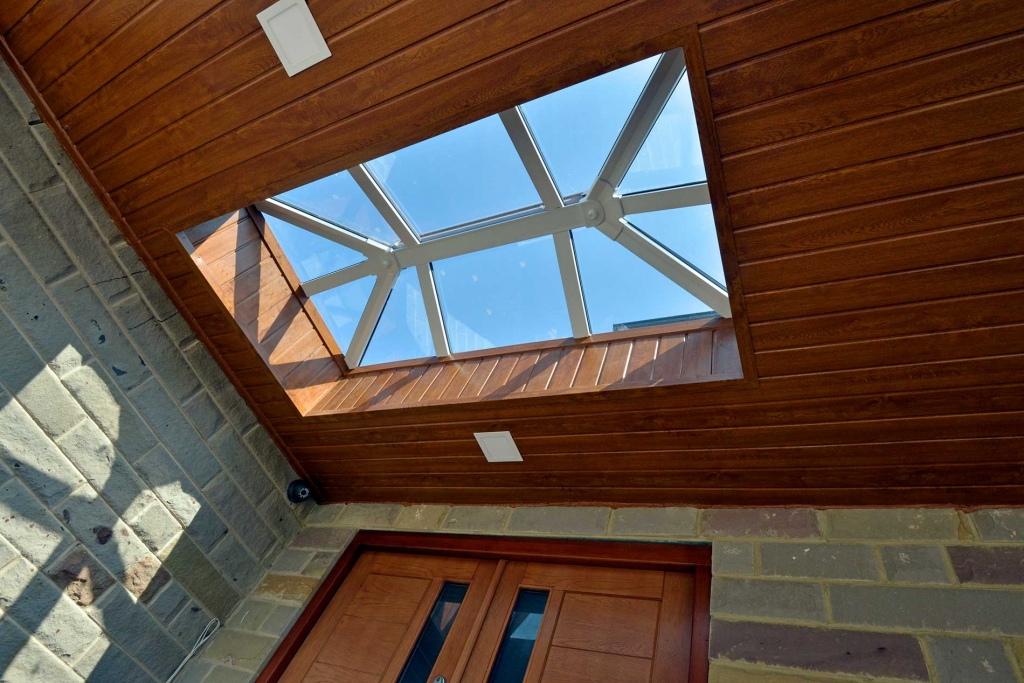 Sturdy Skypod Roof Lanterns
We are very conscientious about testing our roof lanterns. These windows have constantly proven themselves to be resilient and robust. As a result, no amount of snow or strong winds can damage them. In fact, they will also keep you safe from intruders who try to break in through the roof.
In fact, they will also keep you from the adverse effect of the weather. With their continuous airtight seals, you never have to worry about water seepage or draughts, no matter what the weather.
Easy-Care
Our uPVC roof lanterns make heavy maintenance regimes a thing of the past. Our roof windows are damage resistant. What's more, we offer the option of self-cleaning glass, so your double glazed roof lanterns always give you a clear view of the outside.
Additionally, the clear glass results in more natural illumination so your room looks brighter and more inviting.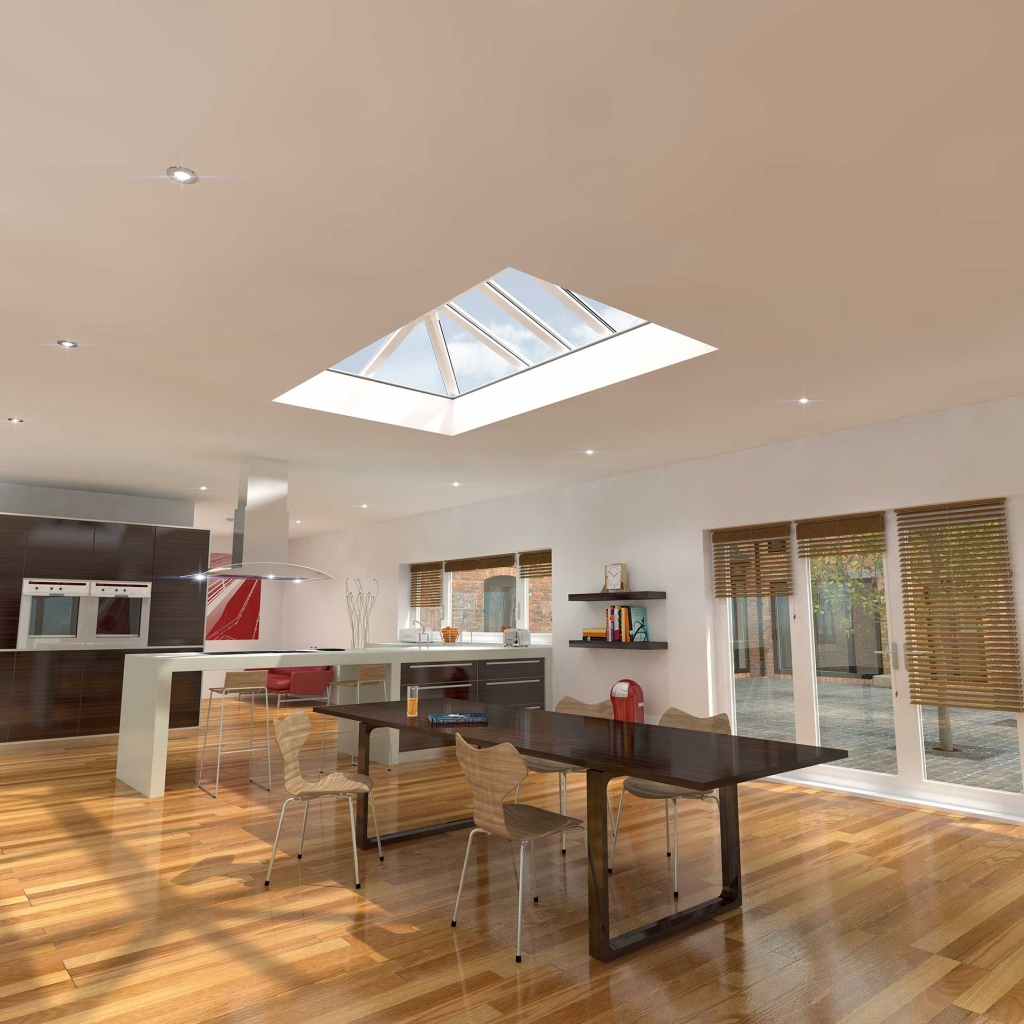 Roof Lantern Prices, Winchester
We offer highly-competitive roof lantern prices in Winchester as well as the neighbouring Hampshire areas.
No matter where you want to use your roof lantern, you can get a quick quote from us. Our online quoting engine gives you the option of entering your specifications. It will then use those to give you a bespoke roof lantern quote.
You can also contact us online for more information as well as your roof lantern prices. Send us an email at sales@cdaluminium.co.uk to get in touch.
Alternatively, you can also give us a call on 02380 224900 to speak to our expert team. We will help you make the right choice for your roof lantern needs.
---
Roof Lantern Designs
Skypod Roof Lantern Brochure