Aluminium Patio Doors Eastleigh
Welcome! We install exquisite and efficient aluminium patio doors across various locations in Hampshire, including Eastleigh!
Enhance the beauty of your garden entrance in Eastleigh with our remarkable aluminium patio doors. These elegantly designed sliding doors are gaining popularity among homeowners in Eastleigh for their combination of style and performance.
At CDA, we bring you these exceptional aluminium patio doors right here in Eastleigh, allowing you to craft your own striking glass feature wall. Our doors can even be customized to perfectly suit your home. With a range of colors, handles, hardware, and accessories to choose from, you can create the ideal aesthetic for your home.
---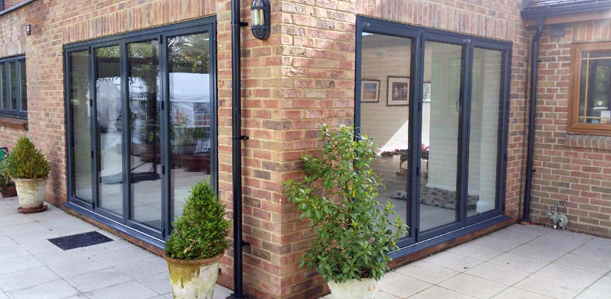 ---
Aluminium Patio Doors: Create a Glass Wall
These doors create an impressive glass expanse that not only enhances your home's aesthetics but also floods it with natural light.
Opting for an aluminium patio doors in Eastleigh brings numerous benefits, including uninterrupted garden views and easy access to the outdoors. These doors transcend their function as mere entrances; they become integral features that elevate your property's visual appeal and enhance your relaxation experiences. The lifestyle possibilities offered by bi-folding doors are virtually limitless.
Imagine unwinding in the tranquility of your garden, enjoying an extended living space that seamlessly connects your indoor and outdoor areas. Whether you cherish moments of solitude or love hosting gatherings, this versatile living area accommodates both peaceful retreats and lively social events.
An aluminium patio door is more than just an aesthetic addition; it's a gateway to a more enriched home experience. Beyond their captivating looks and practicality, these sliding doors excel in performance as well.
---

---
View Our Aluminium Patio Doors Brochure
Benefits of our Aluminium Patio Doors
Superb Versatility
The space-saving nature of aluminium patio doors is truly remarkable. When fully opened, the expansive wall of glass folds back in a concertina motion, occupying only a minimal amount of space, typically just a few inches.
These sliding doors offer flexibility in terms of fold configurations. You have the freedom to choose from various options to tailor the door to your available space and intended use. This customisation ensures that the bi-fold doors seamlessly integrate with your Eastleigh home's layout and your specific preferences.
Uniquely Designed
Selecting an aluminium patio door allows you to create a captivating focal point within your Eastleigh home, framing the outdoors with its sleek and slimline profile. It's crucial that the final installation reflects the aesthetics you desire to fully appreciate the impact of these doors.
Our extensive range of RAL colours provides you with ample opportunities to personalise your aluminium patio door. The array of available colour coatings is vast, ensuring you'll discover the perfect hue to match your individual preferences. From vibrant pinks, blues, reds, and yellows to calming greens, browns, and classic blacks, greys, and whites, the options span a spectrum of shades, both bright and muted, offering you a remarkable degree of choice.
High-Performance Aluminium Bi-Fold Doors
Your home's energy efficiency will noticeably improve, as our aluminium patio doors are meticulously engineered to deliver exceptional thermal performance.
In addition to their energy efficiency, our bi-fold doors offer heightened security, ensuring the safety of your family and property. Each door is equipped with a high-security locking mechanism that works in conjunction with the inherent robustness of the aluminium profile, forming a robust and secure entrance.
Furthermore, aluminium patio doors are designed to shield you from the elements, effectively repelling wind and rain. Even during inclement British weather, you can rely on your home to remain cozy and dry.
---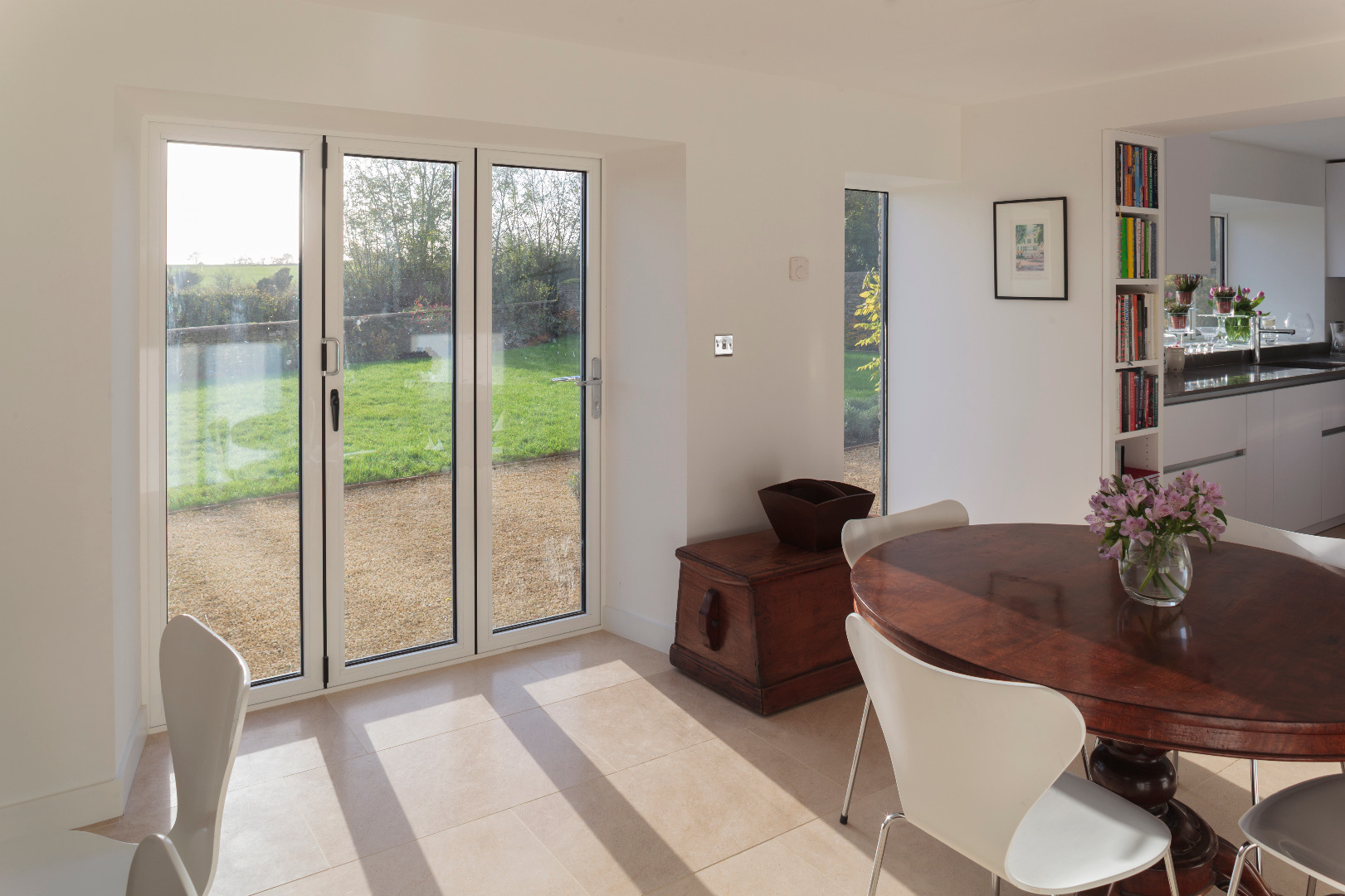 ---
Simple and Smooth Operation
With just a gentle push, you can instantly access the outdoors, bringing the outside in.
Thanks to maintenance-free roller bearings, you can enjoy a smooth and hassle-free operation that guarantees years of reliable performance. These exceptional double glazed doors are designed to provide enduring, high-quality functionality for the long term.
Why Choose Aluminium Patio Doors?
Longer Lasting – When it comes to selecting a new aluminium patio door, both aluminium and uPVC are viable choices. However, aluminium offers greater longevity – our aluminium finishes exhibit superior weather resistance and come with a 25-year guarantee. Additionally, aluminium is more environmentally friendly.
More Colour Choice – With over 200 different colours and finishes available, our range accommodates the preferences of even the most discerning customers. You could even opt for different colours to complement both the exterior and interior décor. Conversely, uPVC offers a limited selection of colours and finishes, with no option for distinct interior and exterior colours. Aluminium patio doors enable colour consistency across various products in the future.
Suitable For Different Environments – The use of powder-coated colours ensures resistance to fading, and the available coatings cater to diverse environmental conditions.
Cost-Effective – Aluminium surpasses uPVC in terms of durability, reducing the likelihood of damage or component replacement. Moreover, these doors can contribute to lower energy bills due to their energy-efficient thermal barriers.
---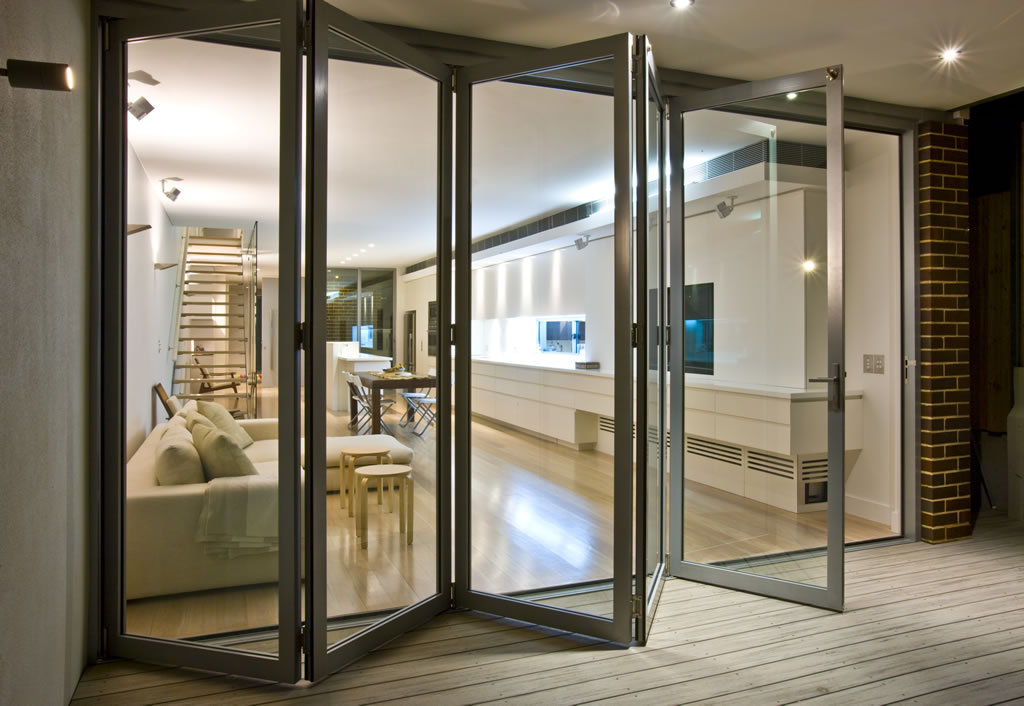 ---
Aluminium Patio Door Prices Eastleigh
At CDA, our goal is to establish ourselves as one of the most competitive double glazing installers in Eastleigh. Our prices for aluminium patio doors are competitive and can enhance the value of your Eastleigh home.
Why not take the first step by obtaining a free, personalised quote for your double glazing needs? We can offer you a guide price for aluminium patio doors tailored to your specifications. For more information about these exquisite aluminium patio doors and to receive your free quote, don't hesitate to contact us at 02380 224900.