Automatic Sliding Doors Romsey
We supply and install the best automatic sliding doors for commercial properties in the Romsey region. Our aluminium automatic sliding doors are a fantastic option for a range of commercial properties and public buildings in the Romsey region. From hospitals and educational institutes to banks, office buildings and retail outlets– we have an automatic sliding door for your requirements.
If you're looking to change your current entrance doors to automatic sliding doors, you will be met with a range of amazing features and benefits. Get in touch to learn more about our commercial doors today.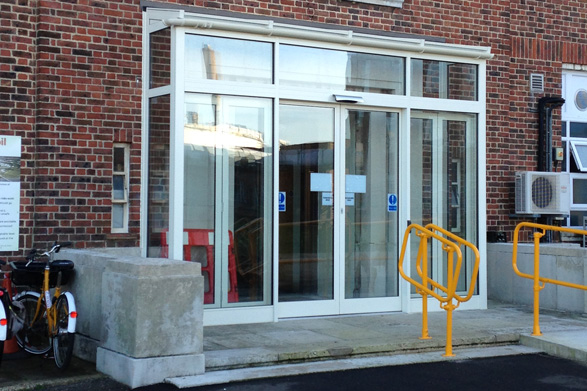 Durable Automatic Sliding Doors
Our automatic sliding doors are incredibly durable and long lasting. These doors are crafted using superior levels of innovation with robust and reliable mechanics to ensure an extensive lifespan.
The natural features of aluminium will also protect your new sliding doors against rot and rust, leaving your entrance looking as good as new for longer.
Properties in and around Romsey with heavy traffic and a large footfall will benefit significantly from the benefits of our automatic sliding doors.
Safety & Security Features
Aluminium is an inherently robust material. It can withstand more pressure than other materials commonly used in home improvements, such as timber and uPVC, making it an industry-leading option for commercial properties in and around the Romsey region.
Premium glazing and quality frames deliver superior levels of safety because we know that is a priority to our customers. Depending on your requirements, we can offer different variations of glass – further improving the security of your home. All automatic sliding doors can be equipped with escape route safety systems.
Quality Performance
Our automatic sliding door systems are flat and open in a linear way. This is ideal if space is at the premium and can be used in spaces that would otherwise need to be kept clear for a manual hinged door. Installed with obstacle detection systems, our sliding doors will carefully be able to monitor when a user is approaching.
The detection system will also be able to track a user or object that may be causing a blockage in the doorway, disabling the automatic closing system until the obstruction has moved out of the way.
Convenience
Installing automatic sliding doors will please customers and could improve your daily footfall. They are attractive and convenient, making them an all round fantastic addition to a Romsey business.
The accessibility of a commercial Romsey property is vital, and our automatic sliding doors allow more people to pass through as well as creating ease of access for those with mobility issues.
Installing this range of automatic sliding doors into your commercial property shows your commitment to customer service and accessibility.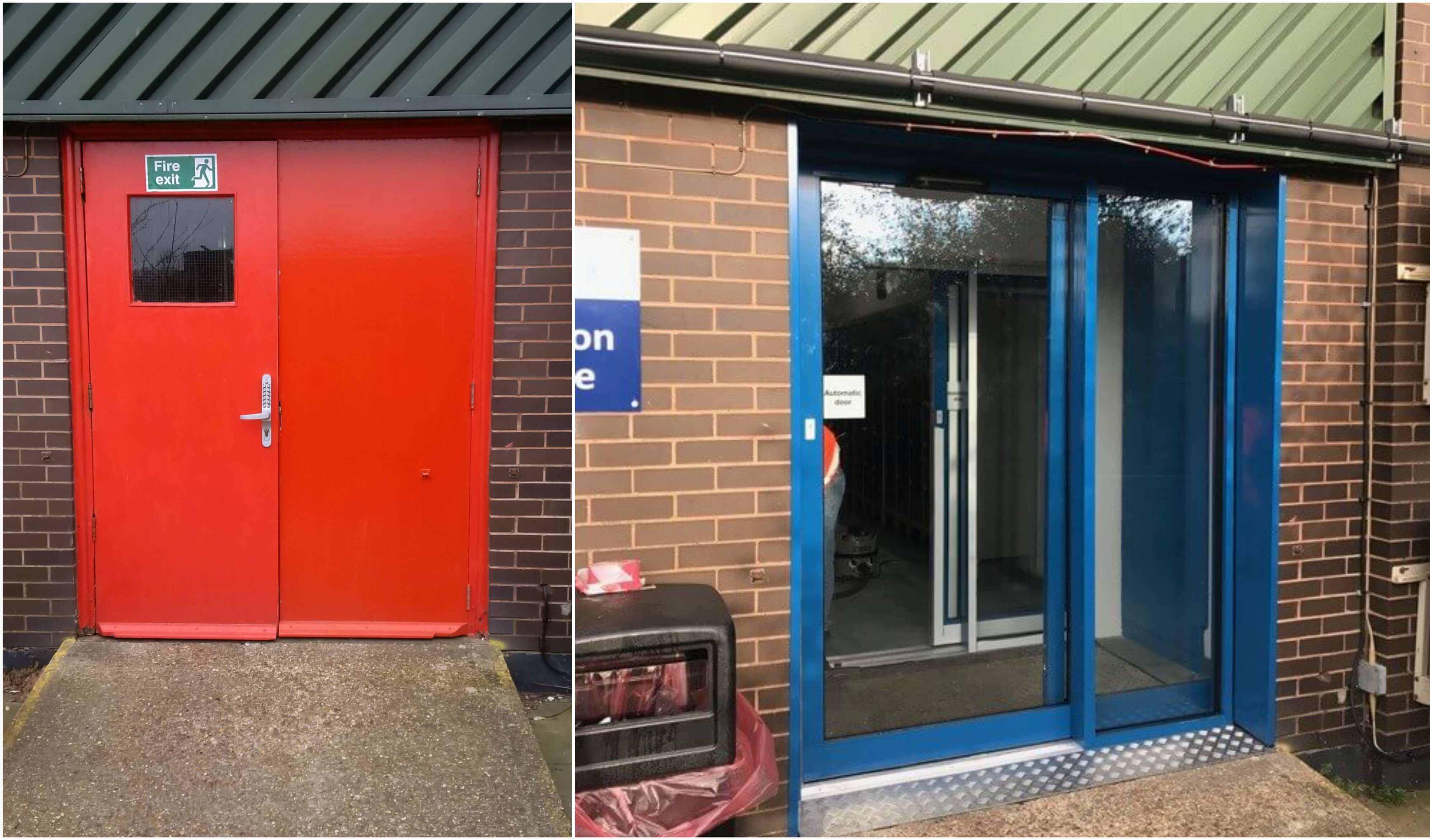 Smooth Operating Electric Doors
Innovative technology and precision engineering mean that our sliding doors can benefit from an exceptionally quiet and smooth automatic operating system. This will leave you with no unnecessary distractions throughout your working day.
Adaptable Sliding Doors for Your Commercial Property
Doors are the first impression to any property or business, no matter where it is and what you do. Our team install sliding automatic doors that are compatible with commercial shop fronts, curtain walling and double glazing.
Our sliding doors are flexible and can be used in lots of different ways. You can choose between single automatic sliding doors or double bi-parting doors. Single entrance doors are a smarter choice for smaller spacers and those with less traffic. Karger commercial properties or buildings will benefit more from a double bi-parting sliding door.
We also offer options of placement for the drive unit, for example, integration in the ceiling, to create a seamlessly elegant entrance for any style of building.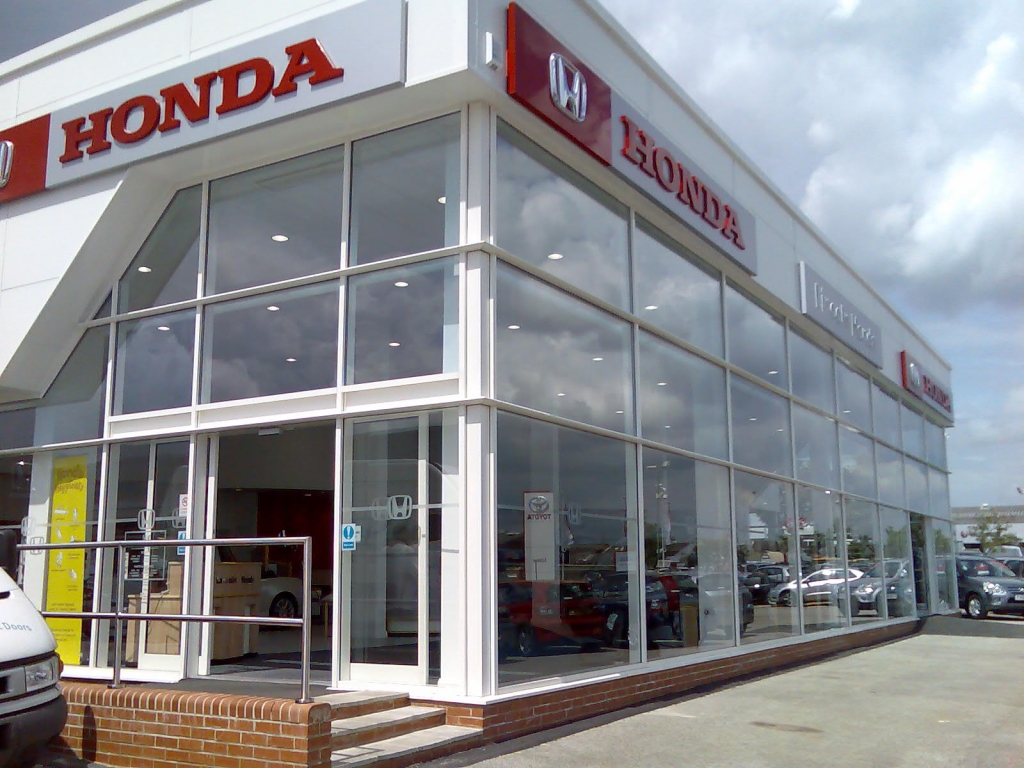 Colours & Finishes
Our commercial aluminium automatic sliding doors are available in a broad selection of colours, including dual colour combinations. Our RAL colour chart offers you a range of choices to complement the exterior, and interior, of your Romsey commercial property.

Energy saving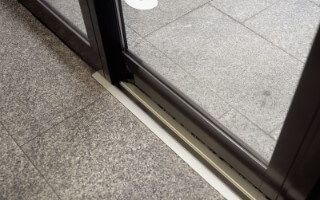 Our automatic sliding doors use less electricity than you may suspect. In fact, they could save you money in the long term.
Automatic entrances are only open when being used and are tightly sealed when shut. This minimises the amount of energy required to heat or cool a building. You can be assured that your new sliding doors will never be left open by accident, resulting in a loss of heat or ventilation.
Additionally, the insulated frames and high quality glass will further minimise the amount of energy used and protect your building or business from extreme temperatures, droughts, wind and rain.
For more information about our automatic sliding doors, please get in touch with a member of our team. We are happy to answer any queries you may have about our automatic sliding doors.