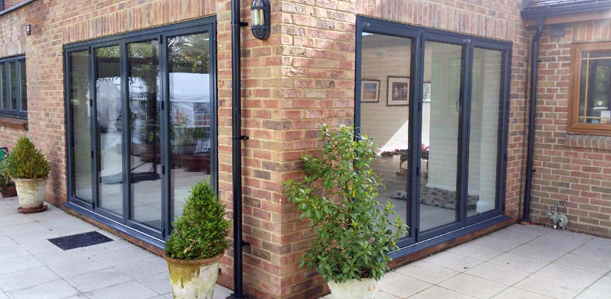 Are you after the most secure and energy efficient aluminium doors for your home in Winchester? Commercial and Domestic Aluminium offer fully customisable, made to measure aluminium doors throughout Winchester and the surrounding Hampshire areas. Our bespoke aluminium doors are proven to lower your monthly energy bills and increase the security of your property.
With summer just around the corner, now really is the perfect time to invest. Enjoy panoramic views of your garden with made to measure aluminium doors. This month, we'll be talking all about aluminium doors; the benefits and all the options available to you.
Aluminium doors are one of the most customisable products available on the home improvements market, ensuring that your new door blends effortlessly into your Winchester property and amplifies the aesthetics of your home. First things first though, a little about our company. We are Commercial and Domestic Aluminium Ltd.
Hampshire's most respected supplier and installer of made to measure aluminium doors. We have over twenty-five years' experience in supplying and fitting made to measure aluminium products throughout Hampshire.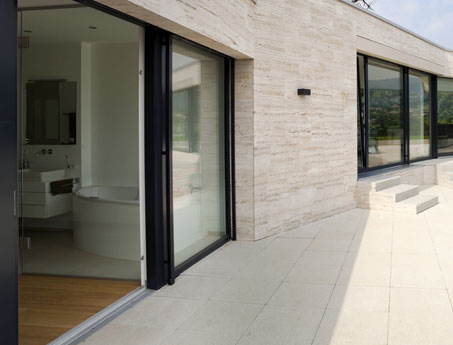 Here at Commercial and Domestic Aluminium, we never outsource any of our work. Ensuring that you get the quality product and service which has led to us becoming one of the most respected aluminium installers in Winchester. Our team of knowledgeable, and friendly staff exercise a no mess left behind policy whilst working in your home.
Essentially we leave your home exactly the way we found it, minus beautiful aluminium doors of course! All of our engineers are an approachable, friendly and polite bunch. If you have any questions whilst we're installing your aluminium door, then please do not hesitate to ask.
Why Choose Aluminium Doors for Your Winchester Home?
Maybe the question should be, why have aluminium doors become one of the most desirable home improvement products in Hampshire? It's hard to put a finger on that, it could be a number of reasons. One thing is for sure, aluminium doors hold a number of benefits over cheaper plastic options. Asides from the unique views which aluminium doors will give your Winchester home, customers choose aluminium doors because…

Aluminium Doors Security
As professional home improvement experts, we recognise and adhere to the responsibility of ensuring the safety of yourself and your loved ones. Aluminium doors just so happen to be one of the most secure on the current market.
Needless to say that aluminium itself is a naturally resilient product, a precious metal which is as robust as it is attractive. Furthermore, we only use the highest quality stainless steel locks available. Our multi-point locking system grips your tailor-made door to its frame at three separate places.
As if this wasn't enough, all of our stainless steel locks are built into the frame themselves – out of sight and out of mind. Our theory is this. If a would-be burglar cannot see the locks, then how do they know where to target? It's the same story with our hinges, built into the frame where they cannot be tampered with. Intelligent design meets the best locks on the market.
Aluminium Doors available
We offer a range of aluminium doors throughout Winchester and the surrounding Hampshire areas. Our entire range of aluminium doors are made to order, ensuring the perfect fit to your Winchester property.
Each of our doors boasts unbridled security and energy efficiency values. Which in turn lowers your expensive monthly heating bills and increases the security of your Winchester property. Please see below a full list of our aluminium doors.
Aluminium Patio Doors – Aluminium patio doors are one of the most attractive products that we supply and install. Although we essentially replace an entire wall with glass, aluminium patio doors remain one of the most security focused available on the current market. A stunning addition to any Winchester home, a highly sought after door.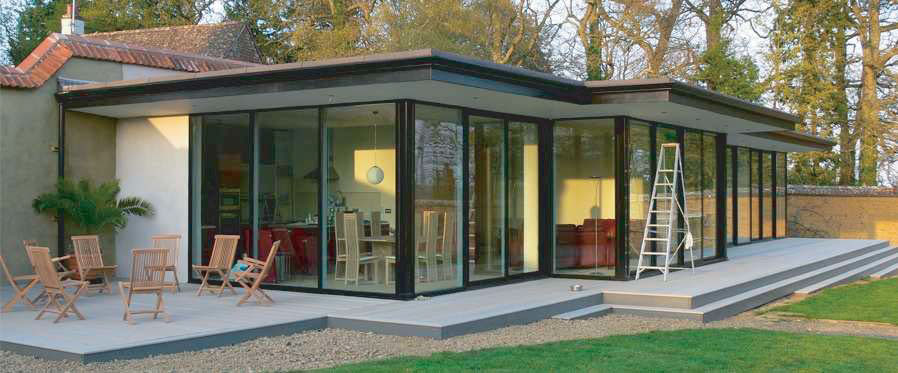 Aluminium French Doors – Our sleek and stylish aluminium French doors reinvents the traditional, European styled French door. A highly secure door, which maximises the natural light entering your Winchester home. Our aluminium French door achieves the highest possible WER rating.

Aluminium Bi-Fold Doors – Invite the outside world into your property this summer by investing in bespoke aluminium bi-fold doors. These doors boast effortless operation and a contemporary, simplistic design. Guaranteed to increase the value of your Winchester of your home.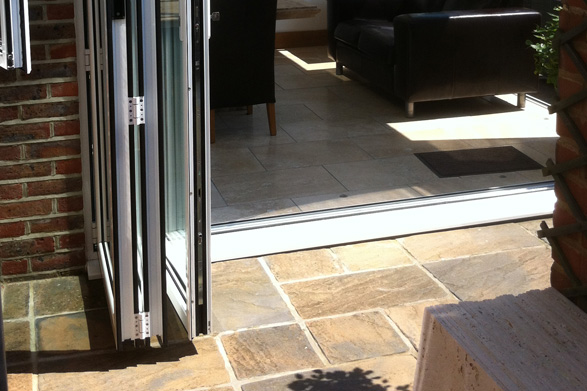 Contact Us for a Quote
If you feel that aluminium doors may be the perfect rendition to your Winchester home contact us today to obtain a free online quote. Here at CDA, we offer genuine advice and no pressure sales. Our team of friendly aluminium experts are more than happy to offer advice regarding all of our aluminium products. Contact us today and we'll call you back you back at a time that best suits you. If you're looking for other ways to update your home, then why not replace your roof lantern with one of our high performance skypods.