Commercial Doors, Southampton
Here at CDA, we can offer you a range of commercial doors that will greatly improve the aesthetics and functionality of your commercial property. We offer a range of commercial sliding doors, commercial bifold doors and commercial front doors. All designs are fully customisable, allowing you to tailor the aluminium doors to suit the style of the property.
As well as their modern visuals, the commercial doors in Southampton also offer improved performance. Commercial doors differ to that of domestic doors as they require greater standards of security and durability. A great amount of traffic passes through the doors on a daily basis, so the profiles must be able to withstand the traffic over a long period of time.
For more information on our range of commercial aluminium doors in Southampton, get in touch with us today! We can provide you with all the advice you need and answer any questions you may have.

Bespoke Commercial Doors
We offer a range of bespoke aluminium door designs to commercial owners in Southampton and the surrounding areas. Our range of commercial doors can be tailor made to suit the style of any property. Our range of profiles includes commercial sliding doors, commercial bifold doors and commercial front doors.
The aluminium commercial doors are manufactured using precision engineered aluminium. The doors are then finished with a unique powder coating. This unique coating is available in a vast selection of RAL colours, allowing you to generate bespoke frames that are as bright as bold or as you like.
As well as this, you can also adjust the configurations and sizes of the doors so that they perfectly utilise the space available. You can choose whether they operate automatically or manually and if you want hinged commercial doors.
The ultra slim sightlines and large glazed panels allow the doors to provide a sleek visual that will modernise any commercial business.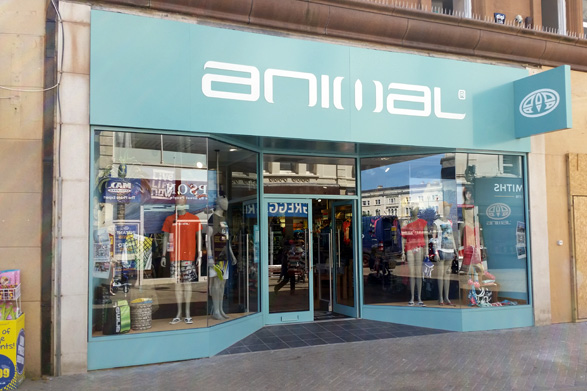 High Quality Commercial Aluminium Doors
As well as their modern aesthetics, the double glazed commercial doors we provide offer unrivalled performance. We work with industry leading manufacturers SMART and Comar. This guarantees that you'll be provided with high quality aluminium commercial doors that have been manufactured using the best materials. The profiles have also been stringently tested to ensure that the performance will remain at a high quality year after year.
With our aluminium commercial doors in Southampton, you can expect exceptional durability and security. The robust structure will help to keep your property safe and prevent wear and tear over time from heavy amounts of traffic. The long lasting thresholds make the commercial double glazing perfect for wheelchair access and perfect for business such as shops, schools and office spaces.
The commercial doors are finished with a durable powder coating. This ensures that the colour of the profiles remains bright and fresh long after the installation. The coating also helps to prevent scratches from appearing and damaging the frames.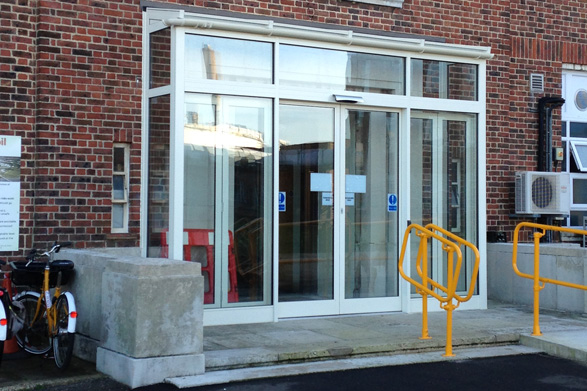 Features & Benefits of Our Commercial Doors
Eco Friendly Designs
Our commercial doors are manufactured using sustainable materials. By using aluminium as the main material for the doors, you can rest assured that the profiles will cause no harm to the environment. When the time comes for the frames to be replaced, the aluminium doors can simply be recycled and reused.
Excellent Service
At CDA, we have an expert team of specialists that have been working within the commercial double glazing industry for several years. With us, you can trust us to provide you with an exceptional customer service and superior commercial doors.
Guaranteed Quality
Working with leading manufacturers, you can trust that the quality of the commercial aluminium doors will be high. With our commercial double glazing, you won't have to worry about the natural elements affecting the profiles. Instead, they'll provide several years of service with incredible performance.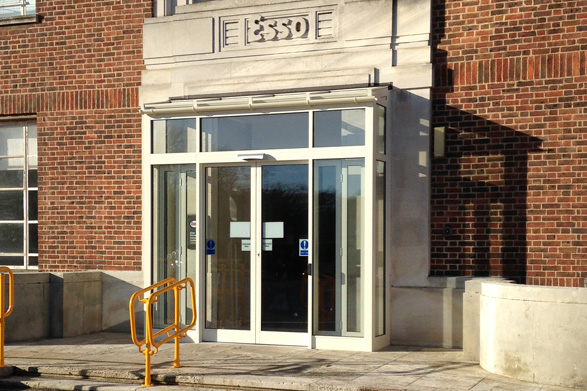 Commercial Doors Prices, Southampton
If you'd like to find out more about our full range of aluminium commercial doors in Southampton, then please don't hesitate to get in touch with us today. We offer a range of styles, so you can be sure to find a suitable design that perfectly suits the style of your commercial property.
Why not try our online quote engine, and you can receive a free quote for your new commercial aluminium doors. All you need to do is enter in your details, and you'll receive a personalised commercial doors quote. It's really that simple.
If you would prefer to speak to a member of our team about any of our other commercial door products and services, then you can contact us via our online form. You can also give us a call on 02380 224 900 or email us at sales@cdaluminium.co.uk.
---
Commercial Doors Brochure
---
Start Your Quote