Modern and Stylish Aluminium Patio Doors in Hampshire
Aluminium patio doors are a sought after home improvement in Hampshire thanks to their incredible style and class. They will create a sophisticated entrance to your outdoor space that will truly benefit your Hampshire home in countless ways.
Here at CDA, we wanted to tell you about our aluminium patio doors and how they could create a high-performance home improvement for you in Hampshire, as these stunning sliding doors are a state of the art option.
Read on to find out more!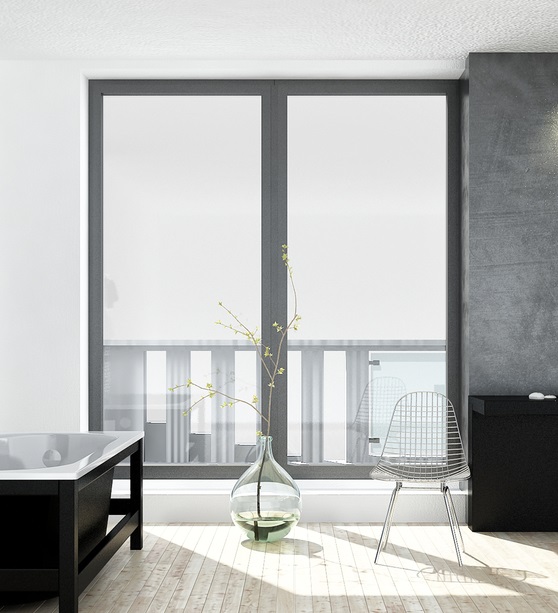 High-Performance Patio Doors
Aluminium patio doors were once a considered to be poor when it came to thermal performance and security, however, our modern aluminium sliding doors are created using state of the art innovation to provide outstanding all round performance.
Every aluminium patio door that we install in Hampshire offers incredible energy efficiency. The revolutionary profile design has been precision engineered to ensure brilliant thermal performance. You will benefit from a warmer, more comfortable home that you can enjoy.
Choosing an aluminium patio door enables you to have a fantastically secure entrance to your Hampshire property. You will benefit from the unparalleled strength that is inherent to the aluminium material, making these doors almost indestructible.
In addition to that, our aluminium patio doors incorporate the latest technology to ensure that the panels cannot be removed from the outside, keeping your home and family safe.
We also fit our aluminium patio doors with high-security locking mechanisms designed to offer maximum protection for your Hampshire home. Nothing quite matches the superior security of our aluminium patio doors.
Protect Your Home from the Elements
Our aluminium patio doors are specifically designed and engineered to withstand the British weather. Your Hampshire home can be battered by gale force winds, torrential rain and heavy snow, and with our aluminium patio doors you will still benefit from no draughts or leaks.
You can count on our aluminium patio doors to protect your home whatever the weather, ensuring that you are safe and cosy inside, unaffected by the elements.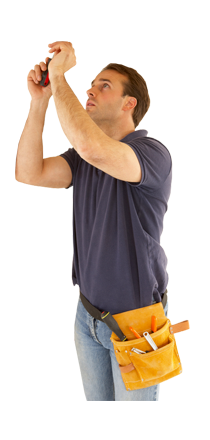 Stunning Style
As if the amazing performance of our aluminium patio doors wasn't enough to entice you into choosing them for your Hampshire home improvements, we also offer a range of incredible style features.
Our patio doors are constructed from a super slim profile. This ensures that the glazed area is maximised, providing you with extensive, panoramic views. You will be able to enjoy a wonderful outlook when you choose our aluminium patio doors.
You can also customise these incredible patio doors with an impressive array of colour finishes. Our aluminium profile colours are high quality, and will never fade, blister or peel. They are designed to last for many, many years.
The variety of shades and tones available to customise your aluminium patio doors is second to none. You can opt for something that contrasts your Hampshire home, creating a focal point, or, if you prefer, choose a colour that blends in with your property, accentuating its character.
We even offer a selection of hardware options and accessories to complete your unique aluminium patio doors.
The choice is yours, enabling you to find the exact look you want.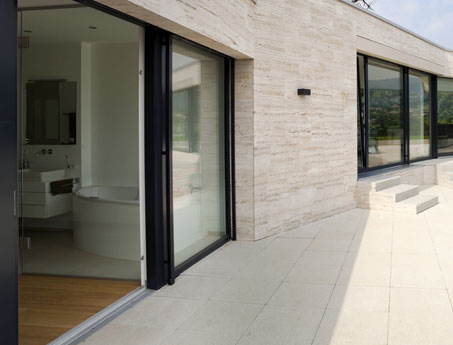 Long Term Operation, Low Maintenance
Our aluminium patio doors have an intelligently designed glide system which is designed to be durable and robust. You will benefit from a long-term smooth operation, creating easy access to your outside space, with just a gentle push.
All this incredible performance comes with almost no maintenance required. Our aluminium patio doors are designed to last year after year with little effort from you!
Simply give them the occasional clean to make sure they operate to their full capabilities and offer a continued beauty for your home. It really is as easy as that, making our aluminium patio doors a brilliantly low maintenance home improvement for your Hampshire home.
Aluminium Patio Door Prices Hampshire
We would love to talk to you about your Hampshire home improvements and how we can help. Our product range doesn't just stop at aluminium patio doors. We can also offer you aluminium doors in Hampshire that are designed to offer incredible long lasting performance. Get in touch and our fantastic team will discuss your aluminium patio doors requirements and help you to choose the perfect option for your property.