Double Glazed Aluminium Patio Doors, Ringwood
Choose CDA today for our incredible range of aluminium patio doors. This double glazed sliding door solution is perfect for homeowners in Ringwood who are looking to add a sleek and modern entrance to the back of their home.
Each patio door has been designed and manufactured to look great and deliver modern performance enhancements to the benefit of your property.
Get in touch with our team today where a member of our staff will be happy to help answer any aluminium patio door questions you may have.

Modern Aluminium Patio Door Design
Our replacement patio door range is the ideal solution for homeowners looking to make a statement with their home in Ringwood. Each door is designed with ultra-slim sightlines allowing maximum glazing and an increased volume of natural light to enter your property.
With a seamless aluminium patio door installation provided by our expert team, we can instantly transform your home. The inside of your property will appear bigger and brighter than ever before.
Each of our modern patio doors can be customised to your acquired taste. As a result, you will be investing in a door that Is tailored to your exact requirements with many colours and finishes to choose from. You will never be short of options for your home improvement project with CDA.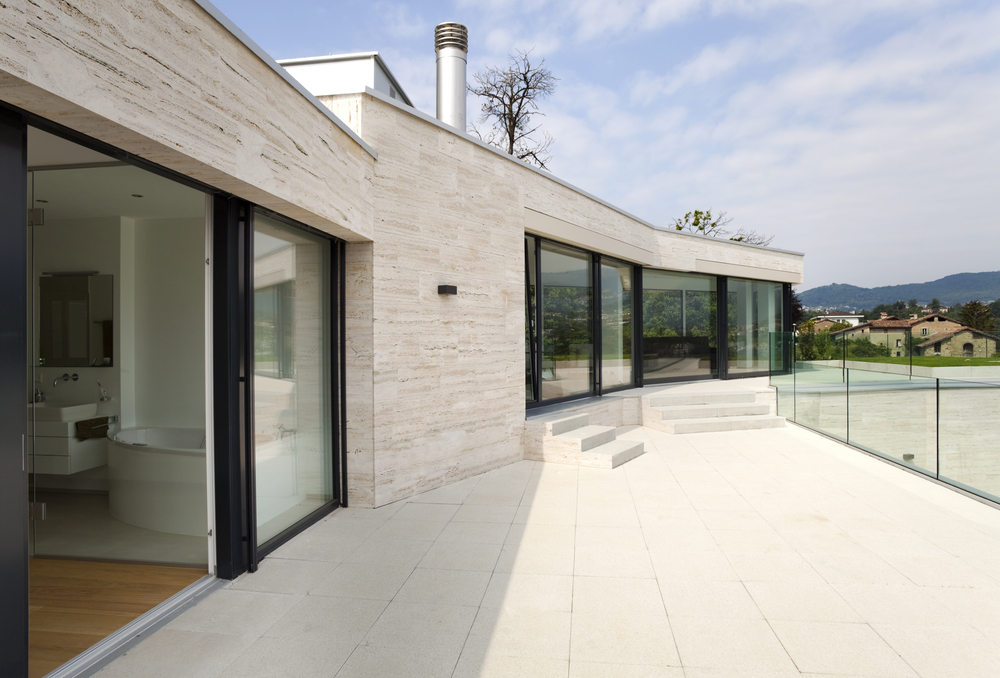 Aluminium Patio Doors to Suit Any Property
Our extensive selection of double glazed patio doors is perfect for both traditional and contemporary style properties in Ringwood. Whether you have a period styled or a more modern property, our aluminium patio doors fit seamlessly into various brickwork types, making them an ideal solution for any home in Ringwood.
Our homeowners can also choose from an in-depth colour palette to ensure they can choose the best-fit sliding patio doors for their home. You can choose from a selection of textured colours that allow you to deliver a truly bespoke and unique appearance for your new aluminium patio doors.
View our aluminium colour guide below:
---
Energy-Efficient Door Design
We know that our customers have become increasingly aware of the impact that they are having on the environment. That is why we have made it our mission to design and manufacture aluminium patio doors that exceed the expected standards in thermal efficiency.
Moreover, there is nothing worse than being sat in your home and feeling a harsh cold fraught drift through your property. Each of our doors is fitted with strong thermally broken aluminium sections that help to trap warm pockets of air throughout your home. As a result, the warm air will be retained in your home for longer periods.
Not only will this help reduce your energy bills as you will be less reliant on your central heating, but it will also reduce your carbon footprint. When you choose aluminium patio doors from CDA, you will be making a difference and making a positive impact on the environment.
Get your free quote by using our online quoting engine today. Choose the door of your choice, and a member of our team will be in touch to provide you with a free no-obligation quote shortly after that.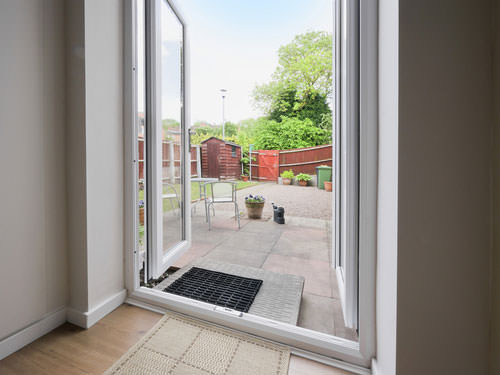 Designed with Security in Mind
As an experienced double glazing supplier and installer, we know that our customer's number one concern is their home's safety and security. That is why we ensure that we are manufacturing aluminium patio doors that exceed all standards in security.
Each of our replacement aluminium patio doors is fitted with the latest security hardware. This includes a high-security locking system as standard, with added upgrades available if you choose to have them. Our state-of-art locks are combined with an inherently robust aluminium door profile and double glazing to make our patio doors practically impossible to break into.
Even the most modern of burglary techniques will not be able to break into our range of aluminium patio doors. Therefore, you and your family can feel safe in the knowledge that your new door will protect your home in Ringwood.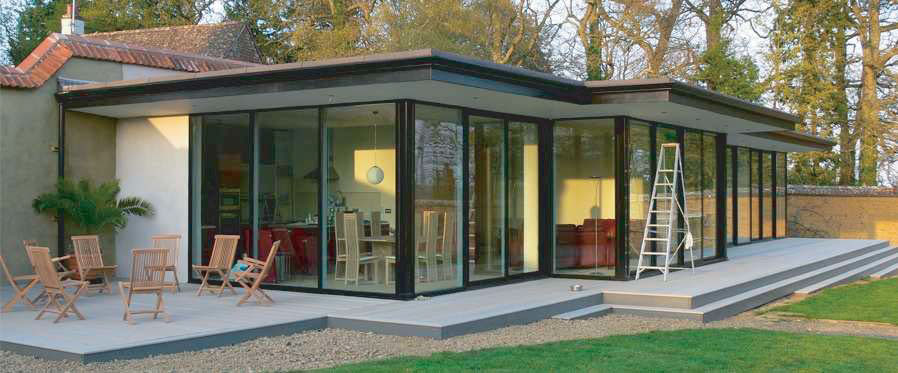 Aluminium Patio Door Prices, Ringwood
To find out more about our double glazed aluminium patio doors, you can call our team on 02380 224 900. You can also use our online contact form to submit your query, and a member of our team will be in touch with you shortly after that.
Alternatively, please feel free to use our online quoting engine whereby you can receive a free no-obligation quote for an aluminium patio door of your choice.