Commercial and Domestic Aluminium Windows specialise in the supply and fit of Aluminium Shop Fronts. We can install the highest quality, made to measure Aluminium Shop Fronts to Winchester business. How could your business benefit from investing in an attractive Aluminium Shop Front? How is our Aluminium sourced and manufactured? In this article, we shall explore the entire process, tell you a little about our suppliers and explain the benefits of investing in a made to measure Aluminium Shop Front for your Winchester business.
Here at CDA we pride ourselves in delivering the highest quality Aluminium products on the market, at the most competitive prices. We have over twenty five years experience in supplying top of the range Aluminium Windows, Doors and Curtain Walling throughout Winchester, Southampton and across the Hampshire area. We work with on both commercial and residential projects, no job too big or small.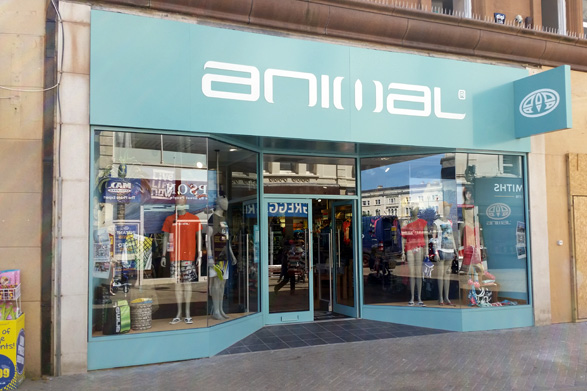 Where Do Our Aluminium Shop Fronts Come From?
We use two of the Aluminium industry's biggest suppliers to manufacture the highest quality Aluminium Shop Fronts. Our suppliers are Smart Architectural Aluminium, and Comar Architectural Aluminium Systems.
Smart have been in the Aluminium Industry for over forty years! They are now one of the biggest Aluminium manufacturers in the whole of Europe, operating out of a gargantuan purpose built factory in Yatton, North Somerset. Throughout their time in the Aluminium industry, Smart have built a trusted, strong reputation as one of the most respected Aluminium suppliers in the industry. The figures speak for themselves
A fleet of 10 lorries making daily deliveries around the UK, a 300 strong workforce and an annual turnover of well over eighty million! Commercial and Domestic Aluminium Windows are proud of our strong business relationships with Smart, one of our suppliers for the best Aluminium Shop Fronts available.
We also have a close business relationship with Comar Architectural Aluminium Systems. Put simply; the largest private British supplier of Aluminium profiles, in the whole of Europe! Comar are a company like no other, pushing the boundaries and setting the standards for Aluminium recycling. Why? The quality and strength of Aluminium is not at all affected by endless recycling. In fact, the recycling of Aluminium requires 95% less energy than sourcing new material.
We know that, by working with Smart and Comar, we are able to offer our customers the very best Aluminium Shop Fronts available. With our decades of experience combined with our suppliers industry leading technology and quality, we are confident in saying we supply the best Aluminium Shop Fronts money can buy, at competitive prices!

How Could An Aluminium Shop Front Benefit Your Business?
A well designed Aluminium Shop Front benefits your business in a number of ways. Firstly, an Aluminium Shop Front boasts superior weather defense. Keep your customers safe and warm, and in total comfort as they explore your shop, safe and sound. The shear size of the thermal efficient glass ensure that your heating bills will not creep up during the cold winter months.
What's more, an eye catching design attracts customers, bringing them into your business. You want your business to be represented in a professional way, you want your customers to think, "that is a business I want to explore" before they even step foot inside. With a high quality appearance, your potential customers will be expecting a high quality experience.
A professionally designed and installed Aluminium Shop Front will gift your business the wow factor. A service you can easily continue as the customer approaches you. Finally, our Aluminium Shop Fronts are highly resistant to corrosion. Don't forget, we construct, and design your Aluminium Shop Front to your specification. We work with you to deliver a product you can rely on, be proud of and attract customers with.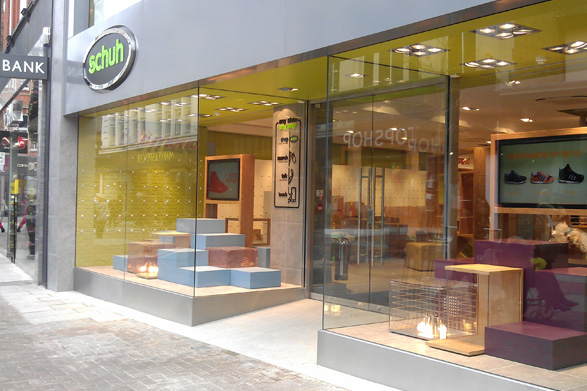 Contact Us Today
Do you feel that your business could benefit from a made to measure, attractive Aluminium Shop Front? Or, do you simply want to know more about our products and services? Give us a call today or complete an online form, along with your enquiry online.
Our professional and friendly team of experts are more than happy to talk Aluminium with you. Call today on 023 80224900.